Savita Gokhale Tripathy, Finance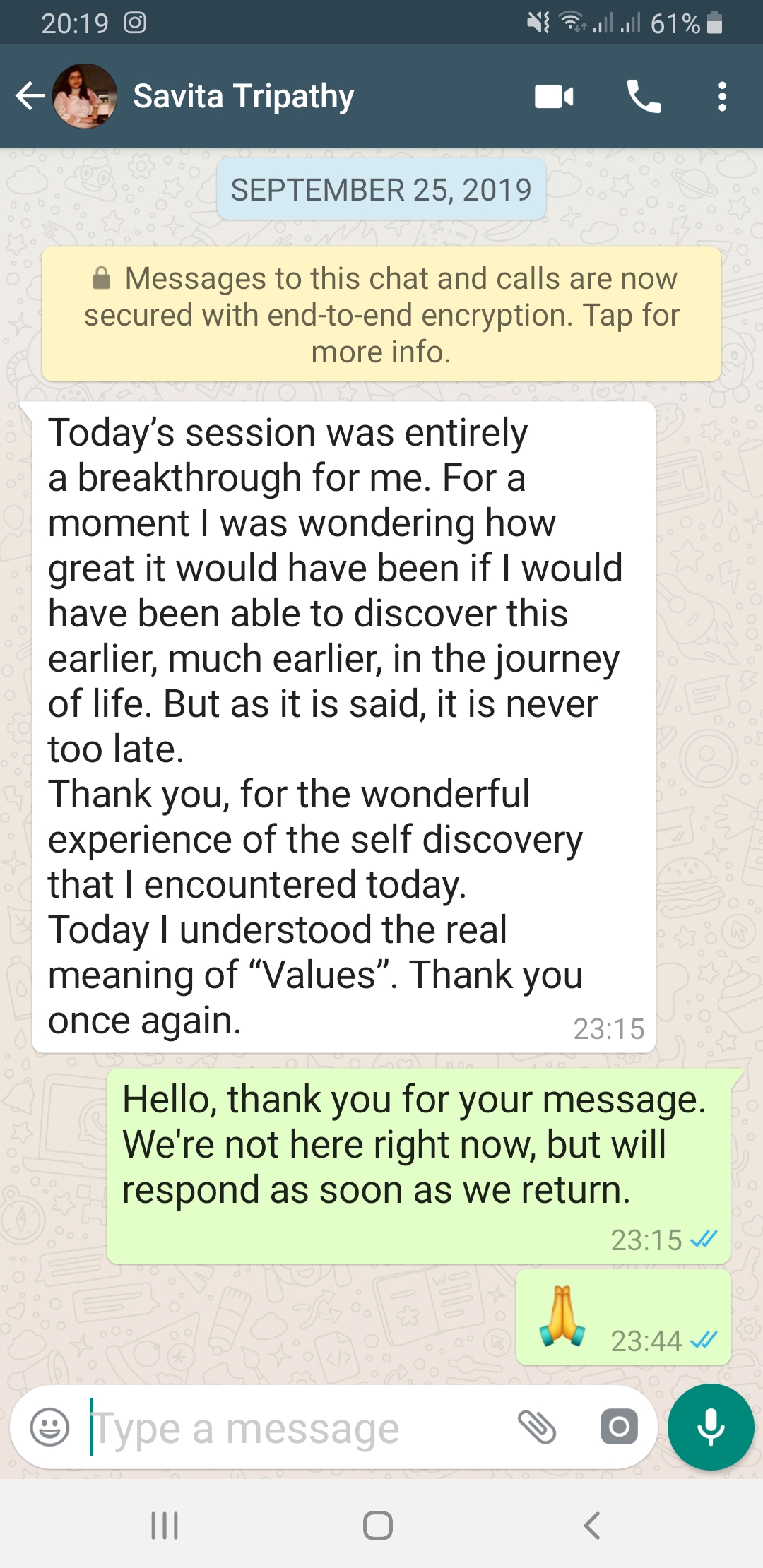 Today's session was entirely a breakthrough for me. For a moment I was wondering how great it would have been able to discover this earlier, much earlier, in the jouirney of life. But as it is said, it is never too late.
Thank you, for the wonderful experience of self discovery that I encountered today.
Today I understood the real meaning of "Values". Thank you once again.