Madhuri Kale, HR Specialist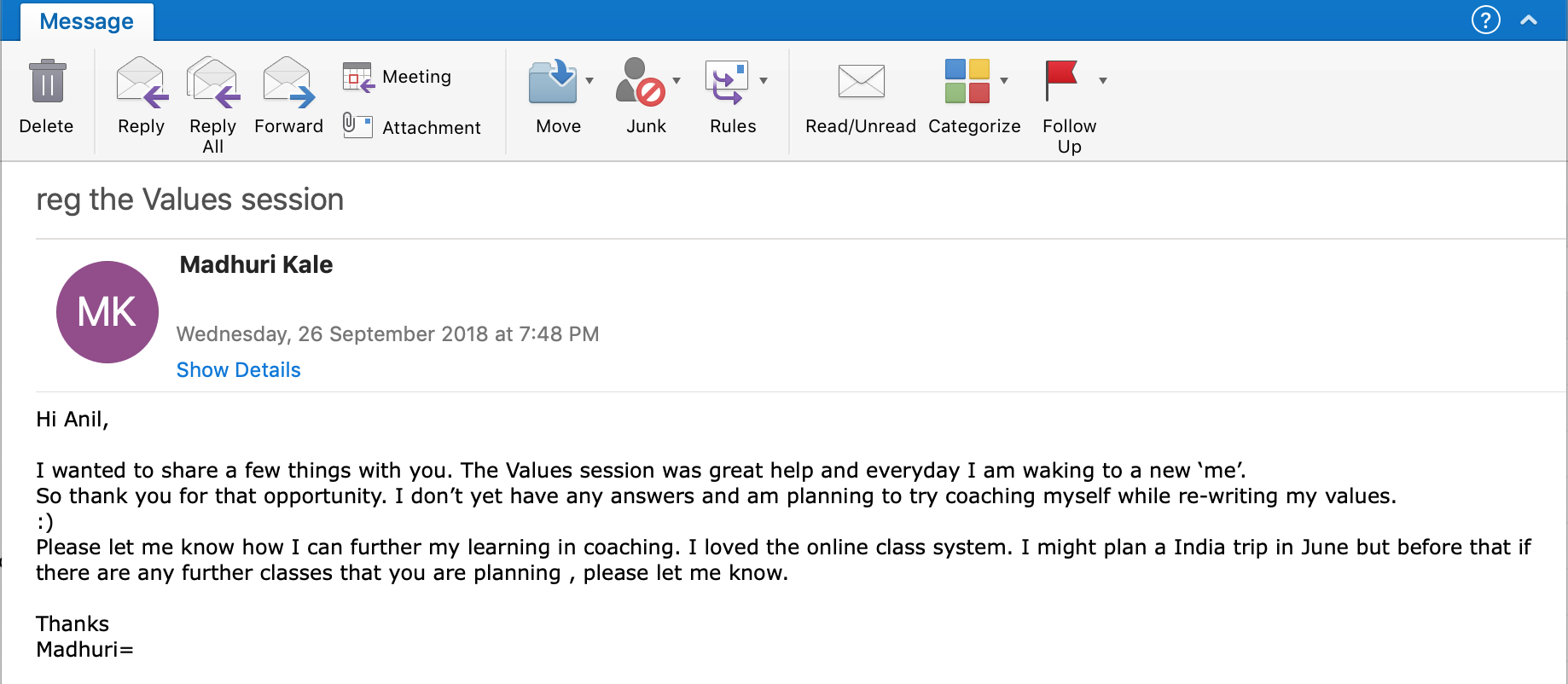 Madhuri Kale, HR Specialist, Founder - www.hersecondinnings.com
Hi Anil,
I wanted to share a few things with you.
The Values session was great help and everyday I am waking to a new 'me'.
So thank you for that opportunity. I don't yet have any answers and am planning to try coaching myself while re-writing my values.
:)
Please let me know how I can further my learning in coaching. I loved the online class system. I might plan a India trip in June but before that if there are any further classes that you are planning , please let me know.
Thanks
Madhuri