Ismail Akbani, Business Coach & Mentor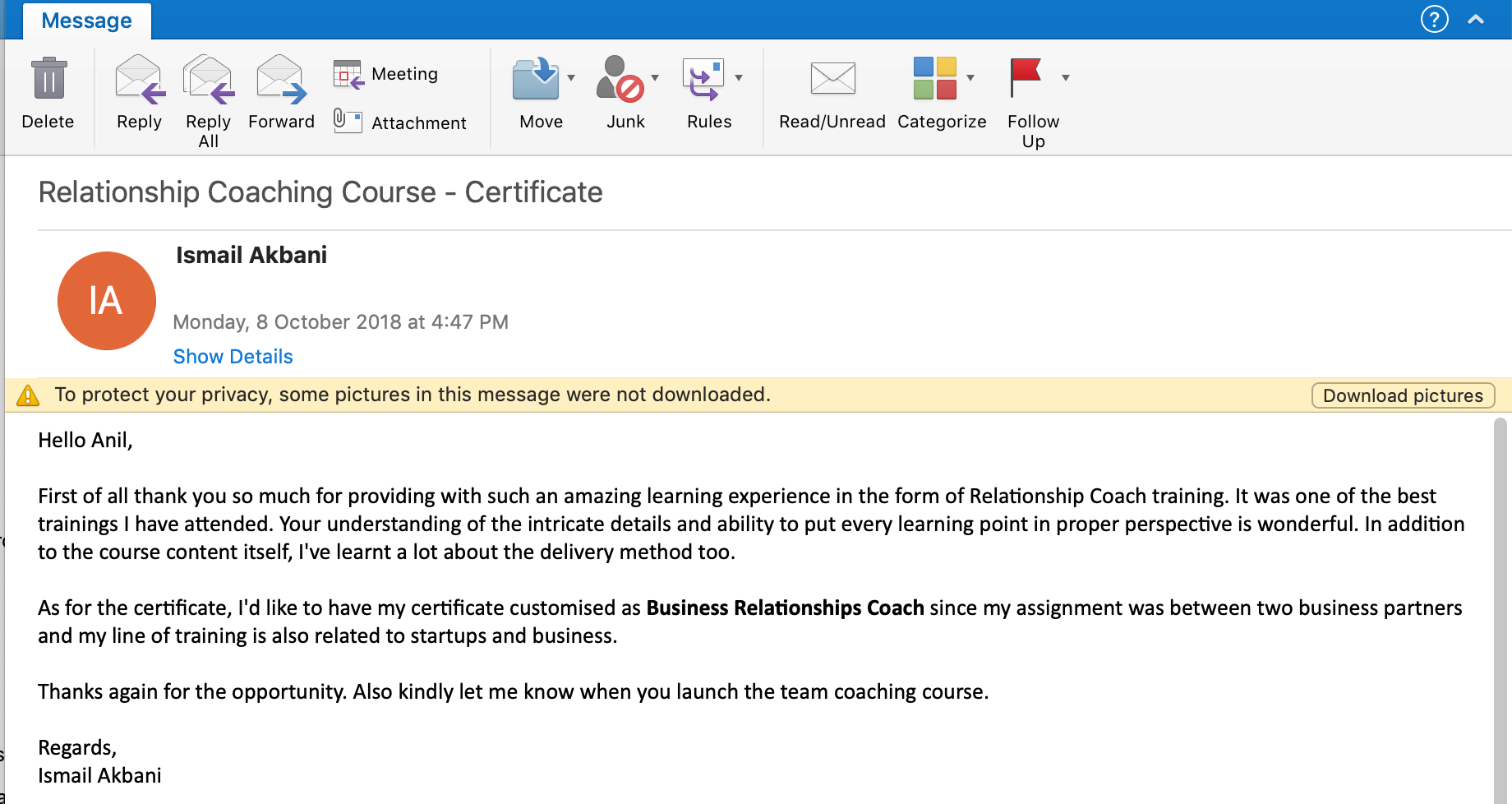 Hello Anil,
First of all thank you so much for providing with such an amazing learning experience in the form of Relationship Coach training.
---
It was one of the best trainings I have attended. Your understanding of the intricate details and ability to put every learning point in proper perspective is wonderful. In addition to the course content itself, I've learnt a lot about the delivery method too.
Thanks again for the opportunity. Also kindly let me know when you launch the team coaching course.
Regards,
Ismail Akbani