Mrinalini Kulkarni, Trainer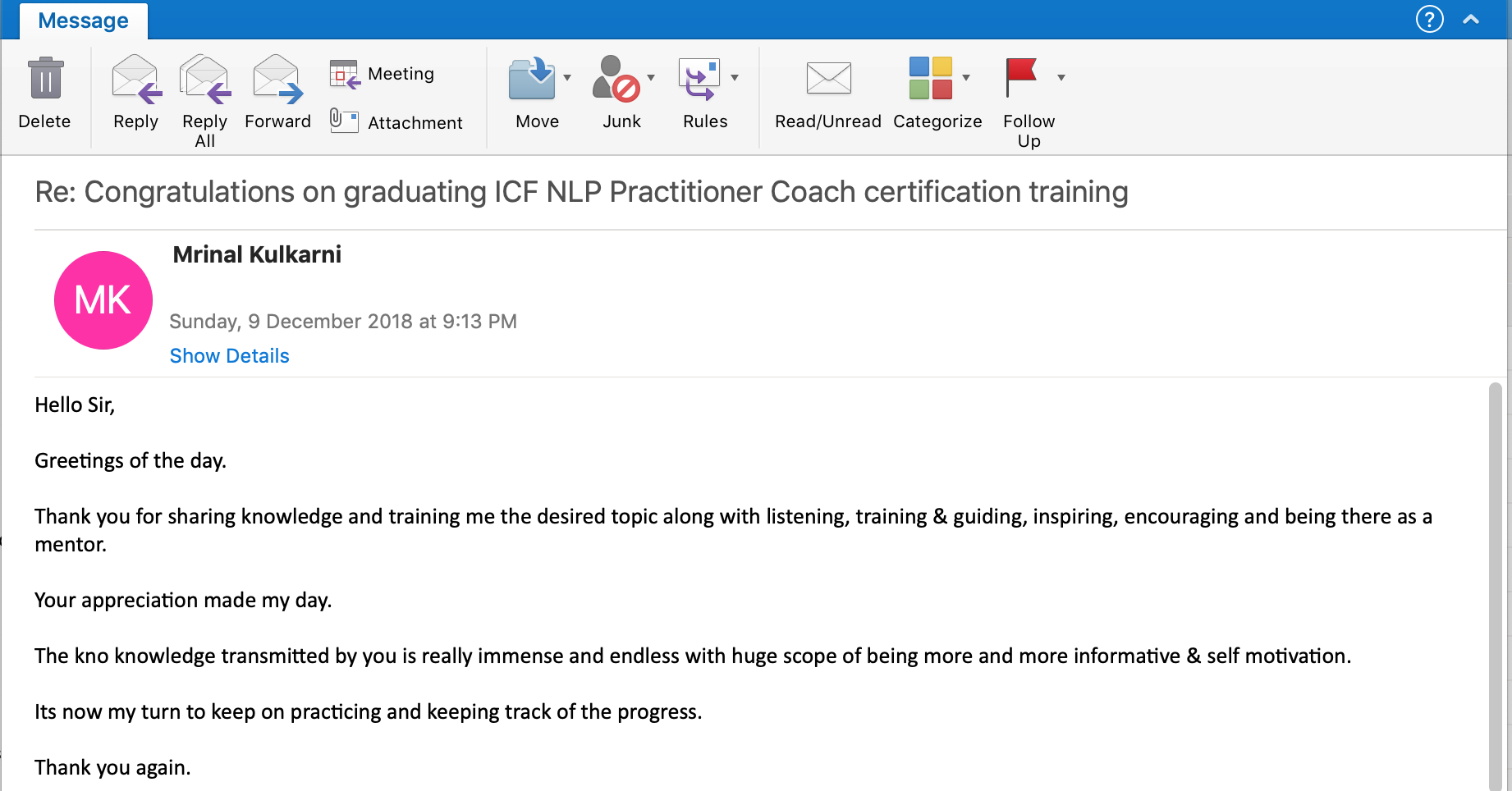 Thank you for sharing knowledge and training me the desired topic along with listening, training & guiding, inspiring, encouraging and being there as a mentor.
Your appreciation made my day.
The knowledge transmitted by you is really immense and endless with huge scope of being more and more informative & self motivation.
It's now my turn to keep on practicing and keeping track of the progress.
Thank you again.