Grief, to me, is a strange emotion. I did not experience it when my relatives, died. Not even when my parents died. I would never have been able to claim to even understand this emotion until last week.
On 1st Aug 2014, Sherif Mansour, a friend and my ex boss messaged me on facebook with a very apologetic message and asked me to phone him and announced that a common friend of ours, Ossama Salah had passed away due to cancer.
I felt very sad. Ossama has been instrumental in my journey to awareness & I especially remember one very important lesson I learned from him - that never take preemptive action out of fear.
Though I was deeply sad at this news, I would still not consider it as grief.
Until one day on 13th Mar 2015, I am browsing my facebook on my cell phone app & I read a message from one of my facebook friends - "Anytime now, I feel, I will get a call.....Hey Veee ... I was just kidding..aaja..chal hot chocolate peene jaate hai...R.I.P Sophia Dagli I love you and will miss you...I know you are my guardian angel".
The utter shock, the angst, the dismay, the disbelief, the anger, the denial, the flood of multitude of inexplicable emotions rushing suddenly through me. Is this a joke? It would have to be a very nasty one, if it's a joke.
With complete disbelief, I phoned this person and confirmed that this was indeed true.
And then it sunk in !!
The world will never be the same again.
Sophia Dagli, a friend since a few years, we met occassionally for a casual cup of coffee or a casual dining, joking, sharing interesting tid-bits of life, discussing aspirations & desires. Sophia Dagli - everyone knows her as the person with the forever smile on her lips. A smile that never spoke, never asked for anything, just gave.
I cannot even begin to describe my state in the days that followed. The deep sense of loss, the frustration, the feeling that any moment, she will tap me on my shoulders and say - "I fooled everyone quite nice, didn't I?". I can still see her smiling face as if she is right here. I can hear her questioning and yet never asking, voice. Intellectually I know she's gone.
Grief, this uncontrollable flow of emotions had finally hit me. And it hit me hard.
I struggled with this emotion. I faced it head on by visiting her grave. I spoke to her at her grave, feeling strange that all that was staring back at me now was a strange white stone and not her smiling face which I can still see. I buried myself in my work - that didn't help except to numb my senses.
I couldn't understand my feelings. I wanted to explore them more & understand what I was going through. I turned to NLP to find some explanation. In particular, I read Steve Andreas' blog on Grief.
Reading Steve's inputs on handing grief helped me though not exactly as he has described it. There were significant differences in his description & what I was going through.
1) Steve mentions that people who experience grief are usually focusing on the last unpleasant incident with the person they lost. This was not the case for me. Sophia is the kind of person who could never have had an unpleasant interaction with anyone.
2) Steve mentions that people who experience grief, experience in their representation an emptiness, where previously they had a representation of the person who passed away. Even this was not the case. For me, I can still see Sophia, I can hear her voice, I can feel that slight tap on my shoulders.
Given these 2 major differences, the process described by Steve to help people overcome grief, in and of itself was not useful for me.
So I asked myself the question - why do I feel this? And it dawned on me that I was not having closure. There were things I had planned to say to Sophia, after I had met her for the last time. Even on the day I read this news, I had thought of her and was planning to phone her in the coming week. And I had this deep sense that I was too late, now Sophia won't be able to hear what I had to say.
And that is when I realized how my beliefs were contradicting themselves & how these beliefs gave rise to this tumultuous rush of feelings.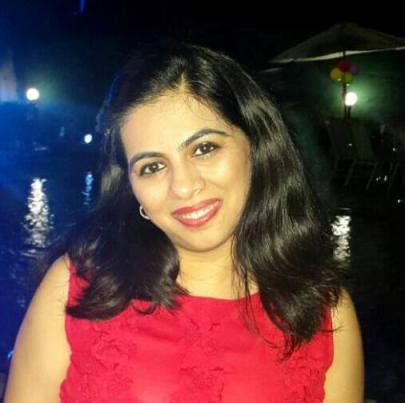 Seeing Sophia, hearing her, feeling her touch was all coming from my beliefs. And if my beliefs strongly kept her alive, then how could I also believe that she can't hear me?
The moment this realization struck me - something shifted. My beliefs changed. If I can see her, so can she see me. If I can hear her, so can she hear me.
The relief I experienced once this shifted in my awareness, cannot be described.
Intellectually I still know she is gone. And yet, it feels she is still here. I will be sad that she is gone. From time to time I will miss her presence as my friend, I may even cry from time to time.
But I think I will be able learn to deal with it.
Grief - I hope, I now know a little about what it means to wake up one day & know that the world is no longer the same.
Sophia, I miss you and so do all your friends. And yet, you remain alive in our memories.