Suresh Ranganathan, Relationship Coach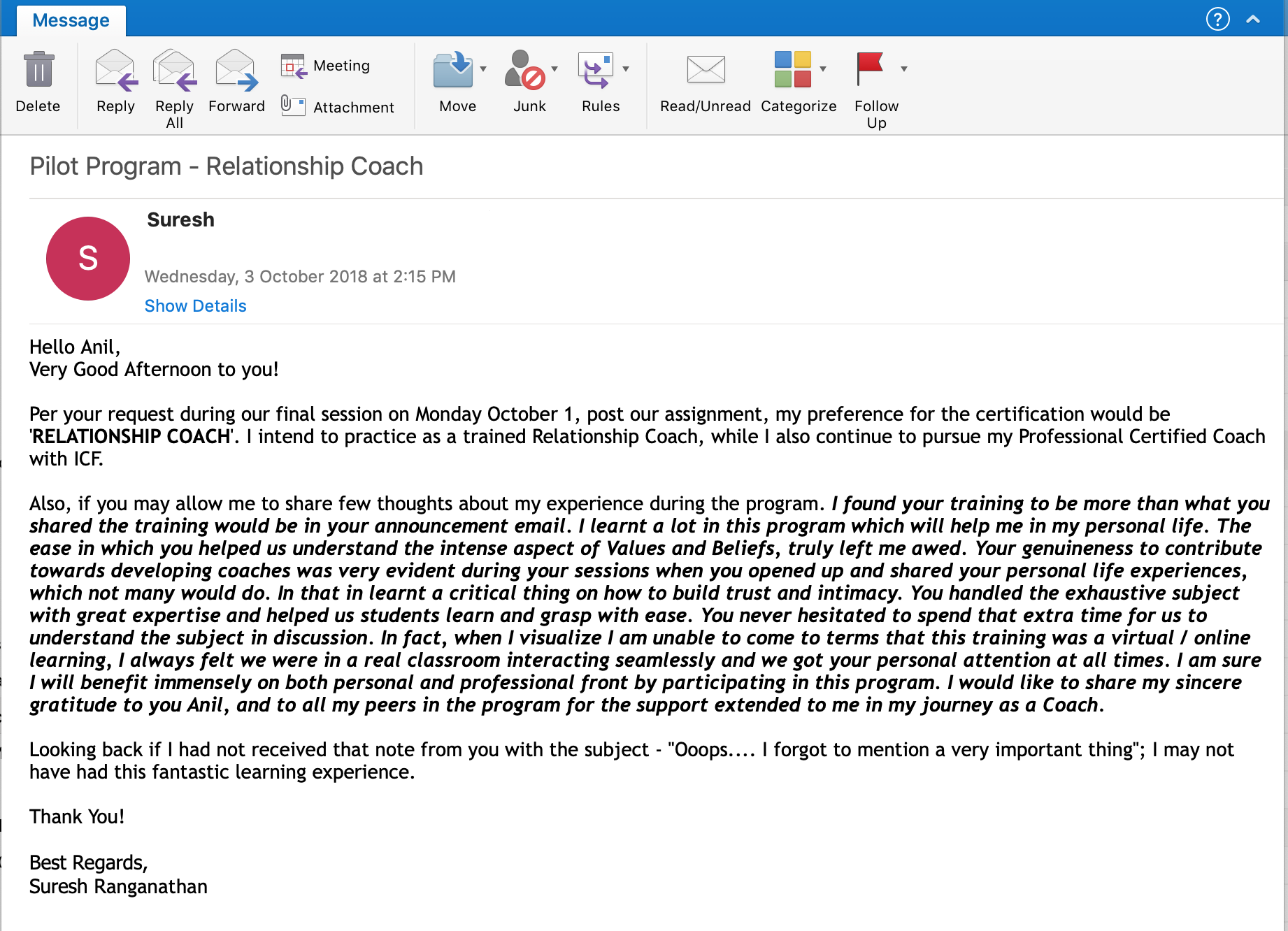 Hello Anil,
Very Good Afternoon to you!
I found your training to be more than what you shared the training would be in your announcement email.
I learnt a lot in this program which will help me in my personal life. The ease in which you helped us understand the intense aspect of Values and Beliefs, truly left me awed. Your genuineness to contribute towards developing coaches was very evident during your sessions when you opened up and shared your personal life experiences, which not many would do. In that in learnt a critical thing on how to build trust and intimacy. You handled the exhaustive subject with great expertise and helped us students learn and grasp with ease. You never hesitated to spend that extra time for us to understand the subject in discussion. In fact, when I visualize I am unable to come to terms that this training was a virtual / online learning, I always felt we were in a real classroom interacting seamlessly and we got your personal attention at all times. I am sure I will benefit immensely on both personal and professional front by participating in this program. I would like to share my sincere gratitude to you Anil, and to all my peers in the program for the support extended to me in my journey as a Coach.
Looking back if I had not received that note from you with the subject - "Ooops.... I forgot to mention a very important thing"; I may not have had this fantastic learning experience.
Thank You!
Best Regards,
Suresh Ranganathan