Madhuri Kale, HR Specialist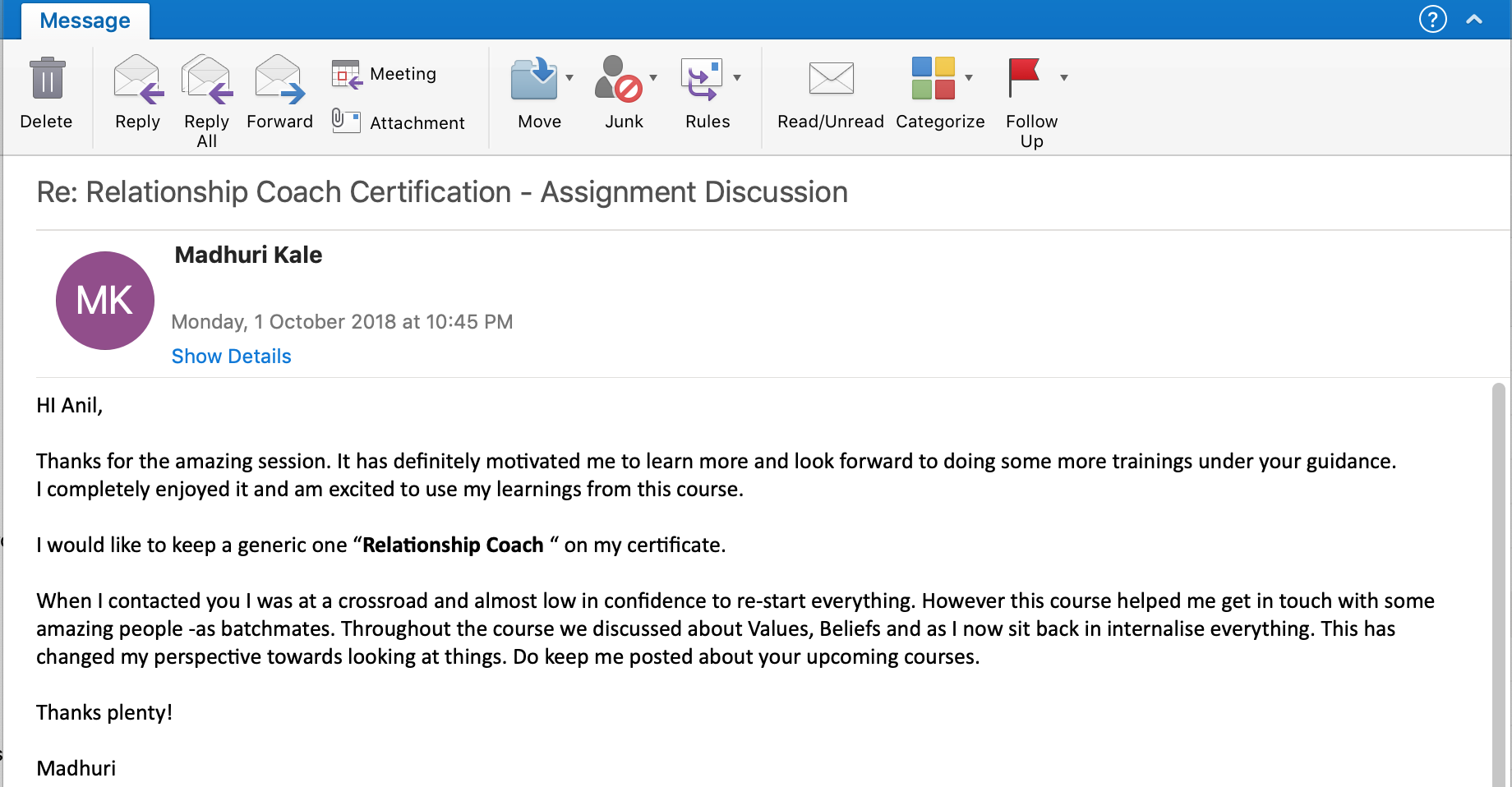 Madhuri Kale, HR Specialist, Founder - www.hersecondinnings.com
HI Anil,
Thanks for the amazing session. It has definitely motivated me to learn more and look forward to doing some more trainings under your guidance.
I completely enjoyed it and am excited to use my learnings from this course.
When I contacted you I was at a crossroad and almost low in confidence to re-start everything. However this course helped me get in touch with some amazing people -as batch mates. Throughout the course we discussed about Values, Beliefs and as I now sit back in internalise everything. This has changed my perspective towards looking at things. Do keep me posted about your upcoming courses.
Thanks plenty!
Madhuri