Stop Being Average And Get Powerful Results In Life
It is hard to be results oriented which is why so few people are as successful as they'd like to be — being average is easy.
Average fits in and doesn't get its feelings hurt.
Average behavior is driven by fear not courage.
Average is everyone and doesn't blaze its own trail.
Results oriented people measure, and leave themselves no way out. Average people always find a way out.
Results oriented people only care about the outcome and do everything they can to force themselves and the environments around them. Average people find reasons, justifications - I call them excuses.
Which are you?
Dear Coach or Soon-to-be Coach,
Most people are not results oriented because they want to fit in, don't have the discipline to practice and measure what finally gets results, or don't last long enough in their craft to learn understand what finally gets results.
They're fearful of looking at the hard things like numbers and cutting the downside, which is the most important part of not failing and achieving your goal.
It's always easier to revert back to the mediocre than investing in an upgrade. This is the sadness of people, being fine with good enough or unwilling to breakout toward greatness out of laziness or fear.
Even people with excellent skills, experience, knowledge, and opportunities – cannot monetize, they undersell and if they get some results, soon they lose it to self-sabotaging habits.
And if you have the right coaching skills, you can quite literally alter your own and other's lives and make an excellent living.
So just for 15 minutes, I want you to keep aside your questions and keeping reading every word of this.
That's because I want to show you how these breakthrough techniques, advanced Master NLP level framework and its APPLICATION in your business and personal life can turn your natural results radar permanently on and with immediate effect.
Introducing Results Mastery Coach Certification
REVEALED for the first time (until now, done exclusively for private clients only), conducted by a highly paid and an international, master coach- Results Mastery Coach aligns your brain to the patterns and triggers that guarantee RESULTS.
Plus, it turns you into a Results Mastery Coach. You get 10 hours of Online-Live training which is ICF Accredited (world's top authority that accredits and approves coach specific training programs). And you can enroll today at zero risks with our 100% money-back guarantee.
In fact,
This is something because of which, in a relatively short time, I have designed and sold, at substantial fees, over 80 batches of NLP Practitioners & 28 batches of NLP Master Practitioners in live trainings; Over 62 batches of ICF + NLP Practitioners & 26 batches of ICF + NLP Master Practitioners in dual certification courses in live trainings; 88 batches of ICF Accredited NLP Coaches in trainings and over 134+workshops of Emotional Fitness Gym®.
Plus attracted a whole cadre of well paying private clients, speaking and consulting projects- including programs that have sold out for INR1.25 lakh per participant.
And other entrepreneurial and business interests that routinely earn me good profits.
I am not writing all this to brag, but to just demonstrate that I am NOT someone whose claim to knwoledge is based only in books and videos and teaching others on wealth while still struggling to pay bills.
My strategies are battle-tested, vast-experienced based, have worked in harsh realities of life. I have not inherited anything. I had made mistakes, dirtied my hands. In 2013, after 22 years of job, (though I earned substantially good) I lost everything in a poor investment. I have then re-built my business from scratch and moved up from struggle and frustration. And soon made money in large chunks, consistently, recovered everything and kept it.
I have dissected and compiled the reasons for getting RESULTS FAST, and repeatedly used the same principles to help others make enormous growth. Now I want you to JOIN ME.
In nearly a decade of my coaching career, I have never assembled all the psychological tools, techniques, and NLP framework to create such a strong force that will quite literally shift your mindset from scarcity to abundance, from self-sabotaging patterns to alignments that naturally attract RESULTS - at a breakneck speed.
The Results Mastery Coach Training program is ideal for:
Coach, trainer, consultant, and speaker who want to activate their own mental result-magnets, cut several years of limiters, and become a coach to do the same for their family, partner, clients, and students.
Any employed professional who is stuck, can't see growth and promotion and now wants to take a giant leap forward in her/his income.
Business owners and entrepreneurs who work hard, make tremendous efforts and feel burned out but still, it doesn't show up in the bank account.
Business owners and entrepreneurs who have reached a ceiling in their income and now want to grow 2x, 3x or 5x or more.
Aspiring coach – employed professional or trainers who want to launch their coaching career and in an area with the potential to do tremendous business with SPEED.
Planners, Consultants & Advisors who want to add more value to their services – If you help others to get out of debt, save, invest, you can now, not only get better, faster results for your clients but can also cut your competition and build dominance.
If any of these make sense to you, then you are at the right place. Just stay with me, and I will show you how you can have a radically different blueprint to money.
About This Program
This Results Mastery Coach program is an ICF Accredited course and teaches you a very advanced framework which has been orchestrated on advanced NLP models, a decade of my coaching experience (and I have coached more than 100,000 students across 17 nationalities on multiple programs) and real insights from my own story and several success stories of my students and protégés – Results Mastery Coach goes far more in-depth and beyond the basic Results/Success programs..
And that's not all.
You will be ceritifed as a Results Mastery Coach and will become qualified to coach others using this framework.
Results Mastery Coach program will help you to spot, delete and permanently replace barriers buried deep in your mind… replace it with the ones that attract results … and let it run on autopilot.
Here's Just A Sample Of What You'll Learn Allowing You To Enjoy More Wealth, Freedom & Life



How to instruct your brain to get rid of disempowering beliefs and self-sabotaging behavior that's holding you back to attract the wealth you deserve. Actual exercises, tools and procedure to be practiced in training.
Constructive and destructive word patterns, their impact on results – demonstration, exercise, cases, actual examples.
How to turn your results radar on that you so that you attract right opportunities, people, resources you have never thought of otherwise.
Step-by-step instruction on what to do, what needs to be avoided, how to do, how to practice, real-life application - No confusion, No guesswork – the program is very thoughtfully structured- to turn you into a professional coach.
How to set bigger, better goals and unconsciously strive to achieve them. Use this technique to push yourself to your limits.
7 universal dimensions to achieve results even smart people do not know about.
Unconscious psychological triggers and stimulus that throw you in the same old cycle – learn how to break this cycle and replace with the one that automatically moves you toward your most coveted financial goals.
Powerful psychological exercises to break internal doubts and self-imposed limitations, boundaries and ceiling – as soon as you do, you will see a rapid, dramatic transformation in your relationship with results.
Applications, applications, and more application – No academic theory, No fluff, No philosophy – everything is the programs is to implement on yourself and your clients PRACTICALLY.
Personal experiences, clients cases – discussed and summarized – teaching powerful lessons.
Plus – Most of my programs have participants enrolled from various countries working with varied experience and discipline. You learn from a variety of ACTUAL EXAMPLES and analysis of many real-life cases. You'll learn not only from me but also from the rich, diversified experience of each participant.
This is just a small sampling of what you'll find in Results Mastery Coach Certification.
10+ hours of Easy pre-learning A/V recorded classes,
2 classes, 3hrs each for 2 days,
Accredited by ICF,
Actual cases and practical application,
Implementation of what you learn,
Submission of assignment,
Total 10 hours of CCE
All this turn you into a certified Results Mastery Coach. That means you'll be more skilled, producing better coaching result faster, and with much more certainty and confidence.
What's more, you won't have to travel, leave your work, or book a hotel to attend the training. The entire program is conducted online, live, on scheduled time and dates. This saves you tremendous time, money and hassle.
Discover Results Mastery Coach Certification Take Action Right Now!
Click here for the Enrollment From.
Limited Seats Only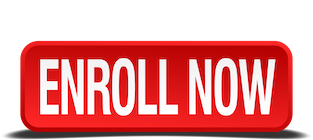 19th Sep TO 26th Sep - TWO CONSECUTIVE SUNDAYS - 9 PM IST / 15:30 GMT
"What's impressive about Anil's programs, is the speed at which I can now create a shift. I am an expensive coach in the US, have coached names in industry and sports we see on international media. And to remain at the top of my game, I take coaching and mentorship from the world's top coaches and mentors. But I have a confession – Anil's training has always been, by far the best I learn from, in terms of knowledge, practical implication, application, and result-producing sustainable skill. Using Anil's methodologies, the impact I create is faster, more profound and long-lasting. And now because of time I save and result I produce I can now take more clients, spend more time with my family and increase my pricing." ~ CKT, Coach, US
Here Are 5 Great Reasons That Make Results Mastery Coach Certification Is So Different And So Much More Profitable Than Anything else you have Learned About Results/Success
It turns you into a coach, even if you have zero coaching experience – In Results Mastery Coach training you will perform the step-by-step actions on what to do and what order to do them in, what is the process so you can implement these strategies immediately. No more guesswork or wondering where to start… you just plug-play it for your clients.
I only teach what I have applied in my life – I have been through the turmoils in my life. From a high performing manager to a successful business owner, troubled marriage to a troubled teenager, having wealth to becoming almost bankrupt and regaining my wealth, I have weathered through it all. But once I discovered what makes it work, I have systematically and consistently built strong foundation of results.
Your ICF certificate will have a significant influence on clients – Why? Because ICF accreditations are well-respected globally. It ensures the content and stature of the entire coaching program is in adherence to their strict high-standards. This instantly adds authenticity and credibility to your coaching business.
Over 95% struggling to get results and they need your help – people's inability to get results is impacting every area of their life (money, business, health). If you help them in just one area, you can empower virtually every area of their life. Imagine with this one skill you can get people knocking your door with paying check in their pocket.
This is not just about a new skill; it is about a coaching business – and the truth is experts are paid 2x, 3x even 4x more than a generalist. When you position yourself as Results Mastery Coach, have the skill that goes way beyond ordinary and have ICF certification to prove it, you can demand your worth.
And if you take action today, you won't have to spend a fortune and waste years of trial and error to become a Results Mastery Coach.
"Besides all the breakthrough concepts, what helped me most is the training structure. 9 classes, 2hrs each spread over 9 days. UNLIKE other programs where you go, sit there for 3 full days and get certified.... in Anil's program, you are introduced and taught the coaching skills in one class, and then have specific exercises to implement with your colleagues and programs participant before the next class. In the next class, you can discuss what went wrong, what went off the course, what went right, what needs to be slightly modified? When training is done, there's no guesswork, no confusion, you can go out and start coaching from tomorrow." ~ Madhuri Kale, Coach, US
But that's not all:
You'll Get At Least 10 Times Your Money's Worth When You Take Action Right Now!



Course manual


ICF Certificate (10 accredited coach specific training hours - CCE)


Results Mastery Coach Certificate


Coaching Professional's Business Kit - A ready to use system with templates & samples that gives you the exact steps you need to follow to set up a professional coaching business & demonstrate value like a seasoned professional worth Rs 7,000 (USD 100) for FREE

If you really want to set up your coaching business that gets you the clients, income and respect you wanted, then Coaching Professional's Business Kit is your true companion.
I've condensed and distilled my years of coaching business experience that turned me into a well-paid, internationally recognized coach in building this special business kit. This will save you from years of trial and error.
Lifetime of learning - with new modules and courses made available to you in your Alumni Club portal - worth at least Rs 50,000 (USD 950) FOR FREE


All this amounts to a total added up value of at least Rs 57,000 (USD 1,100) for FREE
How Much Do You Have To Invest?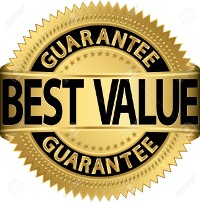 Wouldn't you agree? Learning this high-value skill and discovering the secrets of a Results Mastery Coach with so much of ease would be well worth of 10's of thousands of dollars and more.
How about you can enroll in this program for just Rs 12,500 (+ 18% GST) i.e., just around US $ 240?
That's right you'll learn this unique, potent skill, get ICF accredited certification, Rs 64,000 (US $ 1,150) worth of bonus, all the course material for just Rs 12,500 (+ 18% GST).
Just one or two new clients whom you can bank using Results Mastery Coach, will get you much more returns than this small investment.
But wait, there's more:
3 ADDITIONAL BONUS OFFERS JUST FOR REGISTERING FOR THIS COURSE
BONUS 1 : Stock Markets Simplied - Digital A/V Course worth Rs 11,800 (about USD 200)


BONUS 2 : NLP Practitioner Course - Digital A/V Course worth Rs 35,400 (about USD 550)


BONUS 3 : Membership to my Exclusive Private Alumni Club


TOTAL BONUS VALUE : Rs 47,200 (about USD 750)
And you are getting all of the value of this training at a fraction of that amount.
You get all this by investing just Rs 12,500 (+ 18% GST) i.e., just around USD 240.
You'll Get SPECIAL Bonus Worth Rs 88,500 (US $ 1,400) For Taking Immediate Action

If you enroll for this course by 12th Sep 2021, you will receive following additional bonuses
BONUS 4 : BUSINESS MASTERY Digital A/V Course worth Rs 88,500 (about USD 1,400) for FREE


TOTAL BONUS VALUE OF ALL BONUSES : Rs 135,700 (about USD 2,150)
Click here for the Enrollment From.
Limited Seats Only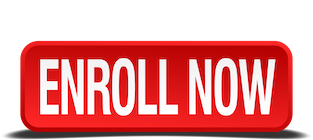 19th Sep TO 26th Sep - TWO CONSECUTIVE SUNDAYS - 9 PM IST / 15:30 GMT
"I found your training to be more than what you shared the training would be in your announcement email. I learnt a lot in this program which will help me in my personal life. The ease in which you helped us understand the intense aspect of Values and Beliefs, truly left me awed. Your genuineness to contribute towards developing coaches was very evident during your sessions when you opened up and shared your personal life experiences, which not many would do. In that in learnt a critical thing on how to build trust and intimacy. You handled the exhaustive subject with great expertise and helped us students learn and grasp with ease. You never hesitated to spend that extra time for us to understand the subject in discussion. In fact, when I visualize I am unable to come to terms that this training was a virtual / online learning, I always felt we were in a real classroom interacting seamlessly and we got your personal attention at all times. I am sure I will benefit immensely on both personal and professional front by participating in this program. I would like to share my sincere gratitude to you Anil, and to all my peers in the program for the support extended to me in my journey as a Coach." ~ Suresh Ranganathan, Coach
Warning! Never Invest In Any Training Program Unless It Meets These 3 Criteria...
There are lots of coach-specific training program out there. It becomes difficult to choose the right program. So I have listed 3 criteria you must seriously consider before you invest in any training program.
One: Does the training program teach you skills that you can implement in harsh realities of life? – Most programs are theory based and they fall flat when it comes to real life situations? There should be practical implementation and a logical step by step approach so that you learn today and implement tomorrow without wasting years in practice.
Two: Has the training produced results in the past? – Many of the training programs miserably fail in delivering results. In fact I have seen it multiple times, people take low-quality programs, try hard to implement it and miserably fail. Worst they get stuck thinking coaching doesn't work and give up coaching as their career.

Many of the participants freely credit me for their upward shift because of my career and even life-transforming training programs. I'll show you what many of them have to say.
Three: Does the training have a 100% money-back guarantee? – If the training doesn't work the risk should be on the trainer and not on you. I offer the most unusual guarantee for all my certification programs.
Still Skeptical? Two More Great Reasons You Should Believe What I Say:
Reason One: I put my money where my mouth is - with a 100% money-back, no-risk guarantee. I've been doing this for over 11 years and have never offered anything without a guarantee. You either get rock-solid value with at least 2x, 3x of your investment or your money back. Simple. More on the guarantee in a second.
Reason Two: And this is most important of all, I've over a decade worth of case studies and testimonials from clients who credit me for their most significant career breakthroughs. You will find many sprinkled in this letter.
However promptness of your response matters. My programs are almost always sold out, with some students enrolling months in advance for every training program I launch.
What I promise to you is the powerful, learn-today-and-implement-tomorrow coaching skills, which are desperately needed in the market. You'll get the first-hand experience of it when you enroll for Results Mastery Coach today.
You're bound to get many paradigm shifts and "a-ha" moments you can apply to your coaching business.
My coaching methodologies are backed up by many experienced and renowned coach and consultants in the industry, including many who jump-started their coaching practice with my training programs.
However you must enroll today because seats are filling fast, and there are participants with pre-enrollment, who, because of the sold-out program, could not register last time. And I've no plans to rerun this program this year. You can check my training calendar.
"Thank you so much for providing with such an amazing learning experience in the form of Relationship Coach training. It was one of the best trainings I have attended. Your understanding of the intricate details and ability to put every learning point in proper perspective is wonderful. In addition to the course content itself, I've learnt a lot about the delivery method too." ~ Ismail Akbani, Business Coach
Yes Anil!



I am ready to join Results Mastery Coach Certification course specially created to help me generate phenomenal reults and unlock and unleash my true potential in every area of my life and become an ICF Accredited Results Mastery Coach so that I can transform others !
I realize that this is the only program of its kind available anywhere; it goes far more in-depth and beyond tips and tricks programs.


I know I'll get 10 hours CCE, ICF Accredited training certificate, course material and bonuses.


And I know I've backed up by 100% money back guarantee. So there is literally NO risk. If I don't find value, I won't pay.
Yes Anil, I'm ready. Please enroll me for The Results Mastery Coach, so I generate my own results and profitably leverage my new unique coaching skills, to change lives. I understand there are limited seats, registration will close soon, and you have no plan to conduct this training program again this year.
Enroll me today with a price of Rs 12,500 (+ 18% GST) inclusive of BONUSES.
Click here for the Enrollment From.
Limited Seats Only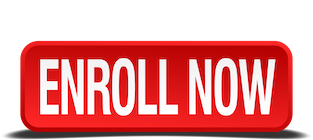 19th Sep TO 26th Sep - TWO CONSECUTIVE SUNDAYS - 9 PM IST / 15:30 GMT
If You're Not Thoroughly Familiar With Anil Dagia & His Role In The Coaching Industry
About Anil Dagia
Anil Dagia is a well-recognized coach, strategic consultant and a trainer with long list of clients, and protégés who freely credit Anil for their upward growth in career and in life.
As an established NLP Trainer & Executive Coach, he has trained & coached over 100,000 people across 17 nationalities and worked with clients like ThoughtWorks, Barclays, Forbes Marshall, The Leela Palace Udaipur, Cognizant, Mahindra & Mahindra and many more.
Arguably the most innovative NLP trainer in India, Anil got his NLP certification training courses approved by International Coach Federation (ICF) as a Coach Specific Training, making it the 1st ICF+NLP dual certification course. No other NLP trainer has been able to do before that before.
Anil's 1# ability is to design and conduct coach-specific, skilled-based programs which are highly needed in the industry such as "Emotional Fitness Gym®", "Relationship Coach", "High Performance Team Coach" and many more.
In 2007 -after spending nearly 20 years in IT industry where he has earned his reputation of turning around troubled projects, - Anil got introduced to and attended Practitioners certification NLP and in 2009 completed Master Practitioner's certification from Dubai & in 2010 Trainers certification from South Africa.
In 2011 Anil quit his job and jumped into life coaching and NLP training.
Soon Anil began developing his own advanced, sophisticated programs, bringing together his two decades of experience, learning from other world-renowned experts and most importantly demands of industry.
As a result, many of his students, and protégés became influential, well-paid coach, trainers and consultants, that too with tremendous speed.
In 2 short years, Anil earned himself the title like - "Unconventional"; "No Box Thinker"; "Trainer who does not use powerpoint".
He has been featured in Times of India – Pune Times front page, Mid-Day, Radio One 94.3 and many other renowned publications.
In 2015, ISHMA foundation awarded him for excellence in NLP training. Mr. Shri Sanjay Nirupam, 3 times Member of Parliament & AICC secretary presented the award.
He is been regularly approached by top names in various industries like Insurance, IT, Manufacturing, Non-Profit, Education, Banking, Energy, Automobile and more.
Anil's training and coaching experience is enormous. For example he has Certified 80 batches of NLP Practitioners & 28 batches of NLP Master Practitioners in live trainings; Over 62 batches of ICF + NLP Practitioners & 26 batches of ICF + NLP Master Practitioners in dual certification courses in live trainings; 88 batches of ICF Accredited NLP Coaches in trainings and over 134+workshops of Emotional Fitness Gym®.
And because the participants see the real transformation in themselves and in their clients Anil's office is flooded with files of testimonials and endorsements.
Anil's name is influential in the industry and he is personally connected with Robert Dilts, L Michael Hall, Joseph O Connor, Lara Ewing, Sue Knight, R Frank Pucelik, Adam Reynolds - the people who were part of the core team which created the field of NLP along with Bandler & Grinder.
He his listed with ANLP CIC, UK as a Trainer member
What participants have to say about some of the Anil's training programs.
"I think Anil is a Phenomenal Facilitator. I am going back with some clear Strategies and Solutions which will enable me to offer better services to my clients. I found it personally also very valuable."
~ Shreesh Jamdar, Professional Coach, Leadership Development Facilitator & HR Advisor


"The coaching (training) that I just concluded with Anil has helped me a lot to acquire new skills, new knowledge set, which I trust will be able to help me going forward in life & in business."
~ Ajay Shastry, Managing Director of Southern Africa Ferro Alloys Ltd


"It is exactly what I wanted to reshape my career & take it the way I want to take it ahead."
~ Sanam Harkare, HR Professional


So for Anil's Trainings, the Content, his ICF knowledge and his NLP knowledge and of course the way he trains the way he makes it very effortless that's anyways a given."
~ Shilpa Roy, IT Professional


"Learning from Anil has been a very refreshing experience. His jargon free presentation without powerpoint, with assignments as an important focus, a very clear learning."
~ Dr K Selvaraj, Psychiatrist, Professor of Psychiatry


" It's been a great training, I'm going to be able to develop my programs for companies & individuals to reduce stress and propose programs as well to create a desired lifestyle for better health & better body. I have learned lot of models too."
~ Catherine Rubio, French Citizen, Wellness & Life Coach, Yoga Instructor


"The training was AWESOME ! I was completely bowled over the way the training was conducted & the knowledge & facilitation which was imparted on the skills is very useful. I will be able to use this effectively in my day to day work & also while coaching."
~ Shyam Iyer, HR Head, Tata Power (SED)


"It was EXHILARATING, FANTASTIC, HIGHLY KNOWLEDGE BASED. It has provided me with a lot of NLP tools & ICF coaching guidelines with it to really become a good life & executive coach for CEOs, MDs and/or Business Heads."
~ Mustan Tambawala, CEO


"I not only learned a lot of different models & strategies to powerfully evoke positive results in my future clients but I also felt deep internal shifts personally which had great impact."
~ Nicholas Puszka, Australian Citizen, Permiculture Student
Click here for the Enrollment From.
Limited Seats Only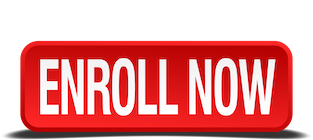 19th Sep TO 26th Sep - TWO CONSECUTIVE SUNDAYS - 9 PM IST / 15:30 GMT