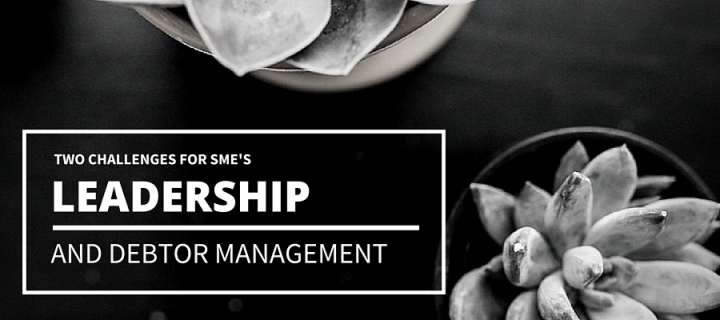 SME leaders face a range of challenges arising out of the need to survive in an increasingly competitive, fast-changing environment with limited resources. Although many of the difficulties experienced appear to arise from factors external to the organization, there is a general realization that solutions must come from within and, more specifically, through the improved management of human resources and the freeing up the leader to focus on strategic development.
The fact that SME organizational strategies tend to be driven largely by concerns for survival and operational needs, may often result in SME leaders placing a greater emphasis on the importance of leadership experience through on-the-job training rather than formal education and qualifications. To this extent the SME director, him/herself, is rarely formally trained in management or leadership, rather learning through his or her own experience. Whilst this approach may well be effective for some time, it may also pose a number of potential difficulties, most notably the effective development of future SME leaders and the diffusion of a congruous 'leadership culture' throughout the organisation.
Some of the primary leadership concerns in SME organizations are listed below:
Embracing change & rapidly evolving in an ever fluctuating, turbulent, volatile, uncertain, complex & ambiguous (VUCA) global business climate
A committed & motivated workforce but which is stuck in past ways of doing things & therefore resistant to change
Strong technical skilled workforce but which lacks skills in strategic thinking & ability to cope with change
Difficulties in hiring strategically inclined leaders
Succession planning for leadership positions
Time management & appropriate delegation for leaders to free their time up from day to day internal operational issues so that they can focus outwards, determining new opportunities and solutions
Perceived lack of appropriate staff to whom leader can delegate
Emotional & physical health of the existing leaders who are overburdened, overworked & over stressed.
Effective hiring, development, empowerment & retention of 2nd level & 3rd level leaders
Is your organization facing one or more of these challenges? Is your organization at a stage where these challenges MUST be overcome now?
At 5th Element, I & my team offer Leadership Capital Development solutions comprising of a 5 pronged approach to acquire, develop & retain your high performing leaders. Send me an email to receive a free information deck on how my team can help your organization - This email address is being protected from spambots. You need JavaScript enabled to view it..
Author - Anil D Dagia, ICF Credentialed Coach (PCC), NLP Trainer member of ANLP, UK, Foremost NLP Trainer in Mumbai & Pune (India).
© Copyright 5th Element 2017, Pune
blog comments powered by

Disqus