Discover the program that can dramatically strengthen your capability to get tremendously improved "team performance" results for your clients.
Now Advance Into The Ranks Of High-Performance Team Coach And Enjoy More Income…. Influence With Greater Confidence And Certainty
Accredited by ICF (world's top authority that accredits coach specific training programs), based on advanced NLP Master Practitioner techniques, conducted by an Internationally recognized Expert Coach - you get 20 hours of Online-Live training, ICF accredited training certification, and a 100% money-back guarantee removing all your risk.
Dear Coach or Soon-to-be Coach,
If you're ready to take your coaching career to a higher level, by helping organizations to accelerate team performance in the shortest time,
Or
If you are planning to escape from a struggling corporate job and get into the giant coaching industry...
then Anil Dagia's High Performance Team Coach is the next best logical step.
Here's why,
According to studies, most common issues in the organization are people issues. Dysfunctional, conflicting teams shrink the bottom line.
To curb this, organizations spend hefty amounts on team building and outbound activities which, in most cases, is a temporary fix or couldn't deliver or worst, fails.
If you fill this gap, you will be in great demand, earning great income.
Now you can discover what really goes in building a high performance team.
Introducing High Performance Team Coach, a skill based program that reveals potent strategies and secrets that I have used for years and now many of my high-profile protégés' utilize it to turn dysfunctional team, into high performing one, with lesser efforts and in much lesser time.
Orchestrated on advanced NLP Master Practitioner level framework, a decade of my coaching experience (and I have coached nearly 50,000 students across 16 nationalities) and real insights from several success stories of my past participants - High Performance Team Coach goes far deeper and beyond the basic team building exercises.
High Performance Team Coach reveals much deeper, more sophisticated team dynamics techniques … techniques that will help connect team members in a more powerful way…. which I'll show you in a minute.
Whether you are a coach, a team manager, trainer or OD consultant or planning to launch your coaching career… there is huge gap in the market that you can fill.
Now Is Your Time To Elevate Your Ability To Turn A Disorganized, Conflicting Team Into Powerhouse Of Performance And Boost Your Influence And Income As A Coach In A Very Short Time…….. Guaranteed.
Using these same secrets and techniques, you'll learn in High Performance Team Coach my protégé's have boosted their income and influence, and easily charge Rs 25,000, Rs 35,000, Rs 50,000, Rs 75,000 (US $ 1,000) ……. Rs 1,00,000 (US $ 1,500)….. to their clients.
You could do the same and increase your personal bottom line.
What's more, you won't have to travel, leave your work, or book a hotel to attend the training. The entire program is conducted online, live, on scheduled time and dates. This saves you tremendous time, money and hassle.
When you sign up for Anil Dagia's ICF Accredited High Performance Team Coach you'll equip yourself with powerful unique techniques to build stronger, higher performing team.
Here's Just A Sample Of What You'll Discover On This "High Performance Team Coach" Program



The 4 key dimensions of any high performance team you need to engineer to get consistent remarkable results.
The underlying equation is "Beliefs – Values – Behavior – Action-Results. Most team building programs fail because they could only touch the surface. Learn this powerful technique to dig deeper into the individual beliefs and values that are causing trouble, misunderstanding, biases, prejudices, and conflicts.
People live and die for their beliefs and values, you can't change them. Trick is to adapt them to organizational values. Discover this trick in High Performance Team Coaching –perhaps the most effective skill you'll ever learn as a team coach.
The "Accept, Align, Navigate" method you must know if you lead or coach a team and you really want to make it a success.
The foolproof method to surface (even hidden) conflicts; spot what is fuelling them even in situations which individuals are trying hard to hide. Until you do that every team activity will be a superficial thing.
How to drill down to the core beliefs and values of each individual, diagnose if they are misaligned and apply these NLP Master Practitioner techniques to align them to organizational goals and not individual goals.
Little known secrets to bring (almost immediate) internal shifts in people so that they converge and get focused on organization goals – enabling you to produce better, long-term coaching results, with much lesser efforts.
Reasons why organizations almost always struggle to get High Performers work together in a team – and the easiest way to build the cohesion even amongst the most aggressive high performers.
According to Gallup people who use their strengths every day are six times more engaged. Learn how to make a team to leverage every individual's strength in the most effective way.
The 1# primary reason most team fails. Worst is, most team building programs out there focus only on the activities and not on people. You'll work straight at the level where it matters most.
How to cut down emotional blow-back, excuses, complaining and unproductive discussions inside the team.
Every team is going to have debates, arguments, conflicts and ego issues and bigger the team the more the clash- you can't stop it. What you'll learn is how to equip them to deal with it in the most constructive way.
Plus – Most of my programs have participants enrolled from various countries working with varied experience and discipline. You learn from a variety of ACTUAL EXAMPLES and analysis of dysfunctional teams. You'll learn not only from me but also from the rich, diversified experience of each participant.
This is just a small sample of what you'll find in High Performance Team Coach.
15 hours of Easy pre-learning A/V recorded classes
3 classes, 2.5 hours each for live, interactive practice sessions
Actual cases and practical application
Implementation of what you learn
Submission of assignment
Total 20 hours of CCE
All this turn you into a certified High Performance Team Coach. That means you'll be more skilled, produce better coaching result faster, and with much more certainty and confidence.
What's more, you won't have to travel, leave your work, or book a hotel to attend the training. The entire program is conducted online, live, on scheduled time and dates. This saves you tremendous time, money and hassle.
Discover High Performance Team Coach Certification Take Action Right Now!
Click here for the Enrollment From.
Limited Seats Only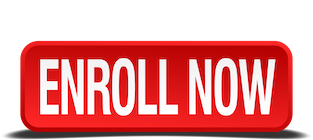 17th July TO 31st July - EVERY SUNDAY - 9 PM IST / 15:30 GMT
No Matter What Stage Of Your Career You Are At, This Will Catapult Your Capability As A Team Coach.



If you currently a one to one coach or a trainer or OD consultant – you'll discover how to perhaps double or triple your income by understanding team coaching at a very different level and offer it as another high-ticket service.
If you're getting started, you'll be able to immediately launch your new skills (even if you have no experience) and prevent costly mistakes most newcomers make in learning, implementing and selling their coaching skills.
And if you are a manager or team leader – you'll know exactly what's stopping your team members to work cohesively and how to rectify it – resulting in better outcomes……boosting your credibility.
Even if you have been a team coach – High performance Team Coaching will pump up your skills by giving you totally different dimension and perspectives which has been producing great results for my clients – more on that in a minute.
You need not risk guesswork. High Performance Team Coach is a result of years of research and analysis… meeting, talking, and working with various teams … determining what makes one team succeeds and another to miserably fail.
I do not teach theory and ideas. I give you skills, concept and action steps, gleaned in over a decade of my coaching experience – which you can implement immediately, as soon as you finish the program.
Perhaps this is the reason a lot of trainers, consultants and coaches have been enrolling on my training programs repeatedly from last 2 years, 5 years, 7 years and 10 years now.
Here Are Five Reasons Why My Training will add "More Income, and Credibility" For You....



Market needs a High Performance Team Coach – According to studies of international standard, a dysfunctional team doesn't just lead to poor performance but also absenteeism, de-motivation, attrition, project failures, poor customer service and more - negatively impacting the bottom line.
Moreover, most team building program focuses more on activity (which is outward) rather than bringing an internal shift.
You'll immediately differentiate yourself from others - The "belief-system and value approach", "Accept, Align, Navigate" method, actual examples (assembled from my own experience and from many of my high-profile protégés), ICF adhered logical sequence of gold standard content and much much more – you'll not find it anywhere else. You'll know more than 90% of team coaches out there.
Your ICF accredited training certification will have significant influence on clients – ICF accreditations are well-respected globally. Simply because it ensures the content and stature of entire coaching program is in adherence to their strict high-standards. This instantly adds authenticity and credibility to your coaching business.
Principles you'll learn are universally applicable – you'll learn how to bring a paradigm shift by working at a deeper level of beliefs and values. You can expertly apply these secrets on any group of individuals working together for the same goals – in organizations, sports, families, schools, even for soldiers. This means you can sell your expertise to a very wide audience.
You'll build expertise in a niche – And the truth is experts are paid 2x, 3x even 4x more than a generalist. When you position yourself as High Performance Team Coach, you have the skill that goes way beyond team building exercises and have ICF accredited training certification to prove it, you can demand your worth.
In short, you'll deliver more results and value. And your clients will happily pay for it. And if you take action today you won't have to spend a fortune and waste years of trial and error to become a High Performance Team Coach.
What's more,
You'll also learn how to get clients, generate income, & how to raise your prices as you grow in your experience.
Here Are Three Powerful Reasons You Should Believe What I Say!



Reason one: High Performance Team Coach is accredited by International Coach Federation (ICF) - the world's top authority to accredit coach specific training programs.
That means the content and stature of entire program is thoroughly analyzed following strict guidelines, structure and code of conduct of ICF ensuring superior standard, consistency and utmost quality within the industry.
In fact in 2014 I was the first in India to design an NLP program and got it accredited by ICF. No one in the coaching industry has ever done or had done that before. Since then many of my programs have been accredited by ICF – which others never thought it could even have been possible.
Reason two: I put my money where my mouth is - with a 100% money-back, no-risk guarantee. I've been doing this for over 11 years and have never offered anything without a guarantee. You either get rock-solid value with at least 2x, 3x of your investment or your money back. Simple. More on the guarantee in a second.
Reason three: And this is most important of all, I've over a decade worth of case studies and testimonials from clients who credit me for their biggest career breakthroughs.
Most of my programs are almost sold out months in advance. With some students enrolling months in advance for every new program I launch.
Most of what I do involves enabling powerful, learn-today-and-implement-immediately coaching skills, which are desperately needed in the market. You'll get the first hand experience of it when you enroll for High Performance Team Coach today.
You're bound to get many paradigm shifts and "a-ha" moments which you can apply to your coaching business.
So you'll essentially get the content that you will not get anywhere even after paying lakhs of Rupees, thousands of dollars.
My coaching methodologies are backed up by many experienced and renowned coach and consultant in the industry, including many who jump-started their coaching practice with my programs.
Here's what the participants say,
"Using Anil's techniques of High Performance Team Coach I could turnaround the performance, with much speed, of a dysfunctional team for a client who has been struggling for more than 6 months. I am a change management consultant and to embrace change I have to make teams work together. Anil's NLP techniques, word patterns, and value-based approach work on subconscious level, which is why I could get better results faster for my clients. In fact, I've attended dozens of heavy-investment training program in my career but Anil's stands head and above all." ˜ CKT, USA
"High Performance Team Coach is the best investment I made in recent years. Program structure, actual practice, break out rooms, case study discussions with participants from multiple countries - the program has given me the skills and completely new perspective to team coaching. Plus the ICF accredited training certificate is a huge advantage." ˜ Madhuri Kale, USA
"This has been an incredibly eye opening experience and training. I will use with all of my clients!! Looking forward to your next "break-out" course." ˜ Melissa Ternes, Master Your Money Now
"The ease, with which you helped us understand the intense aspect of Values and Beliefs, truly left me awed. Your genuineness to contribute towards developing coaches was very evident during your sessions when you opened up and shared your personal life experiences, which not many would do. In that I learnt a critical thing on how to build trust and intimacy. You handled the exhaustive subject with great expertise." ˜ Suresh Ranganathan
"Thank you so much for providing with such an amazing learning experience. It was one of the best trainings I have attended. In addition to the course content itself, I've learnt a lot about the delivery method too. ˜ Ismail Akbani
The point I am trying to make is… High Performance Team Coach quite simply works.
However you must enroll today because seats are filling fast, and there are participants with pre-enrollment, who, because of sold-out program, could not register last time. And I've no plans to run this program again this year.
Warning! Never Invest In Any Training Program Unless It Meets These 3 Criteria...



There are lots of coach-specific training program out there. It becomes difficult to choose the right program. So I have listed 3 criteria you must seriously consider before you invest in any training program.
One: Does the training program teach you skills that you can implement in harsh realities of life? – Most programs are theory based and they fall flat when it comes to real life situations? There should be practical implementation and a logical step by step approach so that you learn today and implement tomorrow without wasting years of practice.
Two: Has the training produced results in the past? – Many of the training programs miserably fail in delivering results. In fact I have seen it multiple times, people take low-quality programs, try hard to implement it and miserably fail. Worst they get stuck thinking coaching doesn't work and give up coaching as their career.

Many of participants of my courses, freely credit me for their upward shift because of my career and even life-transforming training programs. I'll show you what many of them have to say.
Three: Does the training have a 100% money-back guarantee? – If the training doesn't work the risk should be on the trainer and not on you. I offer the most unusual guarantee for all my certification programs.
Click here for the Enrollment From.
Limited Seats Only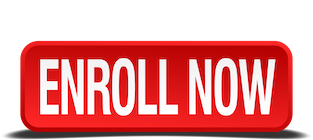 17th July TO 31st July - EVERY SUNDAY - 9 PM IST / 15:30 GMT
But that's not all:
You'll Get At Least 10 Times Your Money's Worth When You Take Action Right Now!



Course manual


ICF Accredited Training Certificate (20 approved coach specific training hours)


High Performance Team Coach Certificate


Coaching Professional's Business Kit - A ready to use system with templates & samples that gives you the exact steps you need to follow to set up a professional coaching business & demonstrate value like a seasoned professional worth Rs 7,000 (USD 100) for FREE

If you really want to set up your coaching business that gets you the clients, income and respect you wanted, then Coaching Professional's Business Kit is your true companion.

I've condensed and distilled my years of coaching business experience that turned me into a well-paid, internationally recognized coach in building this special business kit. This will save you from years of trial and error.

Lifetime of learning - with new modules and courses made available to you in your Alumni Club portal - worth at least Rs 50,000 (USD 950) FOR FREE


All this amounts to a total added up value of at least Rs 57,000 (USD 1,150) for FREE

How Much Do You Have To Invest?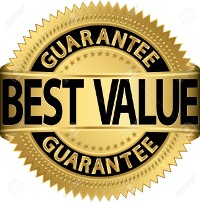 Wouldn't you agree? Learning this high-value skill and discovering the secrets of a High Performance Team Coach with so much of ease would be well worth of 1.5 lakh, 2 lakh… even 3 lakh and more.
How about you can enroll in this program for just Rs 17,500 (+ 18% GST) i.e., just around US $ 335?
That's right you'll learn this unique, potent skill, get ICF accredited certification, Rs 57,000 (US $ 1,150) worth of bonus, all the course material for just Rs 17,500 (+ 18% GST).
Just one or two new clients whom you can bank using High Performance Team Coach, will get you much more returns than this small investment.
But wait, there's more:
3 ADDITIONAL BONUS OFFERS JUST FOR REGISTERING FOR THIS COURSE
BONUS 1 : Stock Markets Simplied - Digital A/V Course worth Rs 11,800 (about USD 200)


BONUS 2 : NLP Practitioner Course - Digital A/V Course worth Rs 35,400 (about USD 550)


BONUS 3 : Membership to my Exclusive Private Alumni Club


TOTAL BONUS VALUE : Rs 47,200 (about USD 750)
And you are getting all of the value of this training at a fraction of that amount.
You get all this by investing just Rs 17,500 (+ 18% GST) i.e., just around USD 335.
You'll Get The Following Bonus Worth Rs 88,500 (US $ 1,400) For Taking Immediate Action
If you enroll for this course by 6th July 2022, you will receive following additional bonuses
BONUS 4 : BUSINESS MASTERY Digital A/V Course worth Rs 88,500 (about USD 1,400) for FREE


TOTAL BONUS VALUE OF ALL BONUSES : Rs 135,700 (about USD 2,150)
Yes Anil!



I Want To Discover These "Potent Techniques" And A Become A Certified High Performance Team Coach That Has Produced Great Results For You and Your Protégés!
I realize that this is the only program of its kind available anywhere, it goes far deeper and beyond other team building programs.


I know I'll get 20 hours CCE, ICF accredited training certification, course material and bonuses.


And I know I've backed up by 100% money back guarantee. So there is literally NO risk. If I don't find value, I won't pay.
Yes Anil, I'm ready. Please enroll me for The High Performance Team Coach so I leverage my new skills, coach team and reap the great rewards. I understand there are limited seats, registration will close soon and you have no plan to conduct this training program again this year.
Enroll me today with a price of Rs 17,500 (+ 18% GST) inclusive of BONUSES.
Click here for the Enrollment From.
Limited Seats Only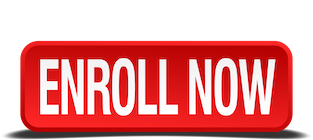 17th July TO 31st July - EVERY SUNDAY - 9 PM IST / 15:30 GMT
If You're Not Thoroughly Familiar With Anil Dagia & His Role In The Coaching Industry
About Anil Dagia
Anil Dagia is a well-recognized coach, strategic consultant and a trainer with long list of clients, and protégés who freely credit Anil for their upward growth in career and in life.
As an established NLP Trainer & Executive Coach, he has trained & coached over 100,000 people across 18 nationalities and worked with clients like ThoughtWorks, Barclays, Forbes Marshall, The Leela Palace Udaipur, Cognizant, Mahindra & Mahindra and many more.
Arguably the most innovative NLP trainer in India, Anil got his NLP certification training courses approved by International Coach Federation (ICF) as a Coach Specific Training, making it the 1st ICF+NLP dual certification course. No other NLP trainer has been able to do before that before.
Anil's 1# ability is to design and conduct coach-specific, skilled-based programs which are highly needed in the industry such as "Emotional Fitness Gym®", "Relationship Coach", "High Performance Team Coach" and many more.
In 2007 -after spending nearly 20 years in IT industry where he has earned his reputation of turning around troubled projects, - Anil got introduced to and attended Practitioners certification NLP and in 2009 completed Master Practitioner's certification from Dubai & in 2010 Trainers certification from South Africa.
In 2011 Anil quit his job and jumped into life coaching and NLP training.
Soon Anil began developing his own advanced, sophisticated programs, bringing together his two decades of experience, learning from other world-renowned experts and most importantly demands of industry.
As a result, many of his students, and protégés became influential, well-paid coach, trainers and consultants, that too with tremendous speed.
In 2 short years, Anil earned himself the title like - "Unconventional"; "No Box Thinker"; "Trainer who does not use powerpoint".
He has been featured in Times of India – Pune Times front page, Mid-Day, Radio One 94.3 and many other renowned publications.
In 2015, ISHMA foundation awarded him for excellence in NLP training. Mr. Shri Sanjay Nirupam, 3 times Member of Parliament & AICC secretary presented the award.
He is been regularly approached by top names in various industries like Insurance, IT, Manufacturing, Non-Profit, Education, Banking, Energy, Automobile and more.
Anil's training and coaching experience is enormous. For example he has Certified 81 batches of NLP Practitioners & 29 batches of NLP Master Practitioners in live trainings; 63 batches of ICF + NLP Practitioners & 27 batches of ICF + NLP Master Practitioners in the dual certification courses in live trainings; 90 batches of ICF Accredited NLP Coaches; Completed 134+ workshops of Emotional Fitness Gym®.
And because the participants see the real transformation in themselves and in their clients Anil's office is flooded with files of testimonials and endorsements.
Anil's name is influential in the industry and he is personally connected with Robert Dilts, L Michael Hall, Joseph O Connor, Lara Ewing, Sue Knight, R Frank Pucelik, Adam Reynolds - the people who were part of the core team which created the field of NLP along with Bandler & Grinder.
He his listed with ANLP CIC, UK as a Trainer member
What participants have to say about some of the Anil's training programs.
"I think Anil is a Phenomenal Facilitator. I am going back with some clear Strategies and Solutions which will enable me to offer better services to my clients. I found it personally also very valuable."
~ Shreesh Jamdar, Professional Coach, Leadership Development Facilitator & HR Advisor


"The coaching (training) that I just concluded with Anil has helped me a lot to acquire new skills, new knowledge set, which I trust will be able to help me going forward in life & in business."
~ Ajay Shastry, Managing Director of Southern Africa Ferro Alloys Ltd


"It is exactly what I wanted to reshape my career & take it the way I want to take it ahead."
~ Sanam Harkare, HR Professional


So for Anil's Trainings, the Content, his ICF knowledge and his NLP knowledge and of course the way he trains the way he makes it very effortless that's anyways a given."
~ Shilpa Roy, IT Professional


"Learning from Anil has been a very refreshing experience. His jargon free presentation without powerpoint, with assignments as an important focus, a very clear learning."
~ Dr K Selvaraj, Psychiatrist, Professor of Psychiatry


" It's been a great training, I'm going to be able to develop my programs for companies & individuals to reduce stress and propose programs as well to create a desired lifestyle for better health & better body. I have learned lot of models too."
~ Catherine Rubio, French Citizen, Wellness & Life Coach, Yoga Instructor


"The training was AWESOME ! I was completely bowled over the way the training was conducted & the knowledge & facilitation which was imparted on the skills is very useful. I will be able to use this effectively in my day to day work & also while coaching."
~ Shyam Iyer, HR Head, Tata Power (SED)


"It was EXHILARATING, FANTASTIC, HIGHLY KNOWLEDGE BASED. It has provided me with a lot of NLP tools & ICF coaching guidelines with it to really become a good life & executive coach for CEOs, MDs and/or Business Heads."
~ Mustan Tambawala, CEO


"I not only learned a lot of different models & strategies to powerfully evoke positive results in my future clients but I also felt deep internal shifts personally which had great impact."
~ Nicholas Puszka, Australian Citizen, Permiculture Student
Click here for the Enrollment From.
Limited Seats Only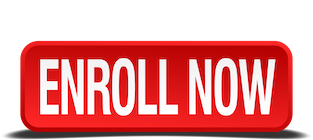 17th July TO 31st July - EVERY SUNDAY - 9 PM IST / 15:30 GMT