Want to unlock the single biggest "secret" to amazing, combined, personal, financial, relationship, career and entrepreneurial success then you must……
Discover How To Harness The Enormous Power Of Your Emotions To Achieve More This Year Then You Have In Past Several Years
……even if you have tried several mindfulness techniques and yet failed to overcome your fear, guilt, worry, self-doubt as well as the pangs of previous mistakes and failures.
Let me introduce you to Emotions Mastery coaching. Revealed for the first time and not-to-be-repeated again this year…
This program is NOT just about learning how to be 'aware' when negative emotions struck and let the wave go…. NO.. no. no….most people fail at it miserably. I will tell you why in a moment. This program is NOT about how to suppress your emotions.
Designed on the principles of Neuroplasticity (your brain's ability to make changes to the neurological wiring & create new neural pathways) – 'Emotions Mastery Coaching' takes you through a set of scientific mental activities which Neuroscientists call "Neurally Inspired Exercises."
It allows you to harness your emotions and open the floodgates to new opportunities, freedom, power, wealth, which you have never thought existed otherwise.
Plus empower you with a proven system and process turning you into a certified Emotions Mastery Coach. You get 18.5 hours of Online-Live training, ICF Accredited Training (ICF is the world's top authority that accredits coach specific training programs). And you can enroll today at zero risks with our 1oo% money-back guarantee.
Dear Coach or Soon-to-be coach,
How would you like to go through each and every day with an intense feeling of success, confidence, certainty, and assurance?
Imagine building a rock-solid foundation supporting you to achieve what you earnestly desire from life – faster and easier than most people can possibly believe?
Skeptical?
Let me ask you how the mega-successful people deal with fear, uncertainty criticism, rejection, failure, obstacles, un-acceptance (now and when they first started).
The fact of the matter is they have always found a way to hit their targets and goals without all the drudgery ordinary people accept as "the way it is.
You see every one of us has our share of struggle, filled with years of hard work, heartache, pain, and agony.
And super achievers won't let the emotions, erupted because of unfavorable situation, people or events…. control their life. This is something I "got" a long time ago after studying over 100+ top achievers.
And 95% of people out there let their emotions savagely attack their peace health, productivity and relations in everyday ups and downs.
If you could help them, you can build a very lucrative, profitable coaching business.
Chances Are, You Might Be Subconsciously Letting Negative Emotions Miserably Dominate Every Aspect Of Your Life (Money, Health, Business, Relations) And Are Relying Too Much On Simple Tactics, And Sheer Will Power Which Won't Cut
Be cautious, 98% of the time, with a varying degree, your reaction to a trigger happens on autopilot.
Most of us have, in the recess of our subconscious mind the untapped and unknown power and strengths BUT because of past programming and conditions caused due to EMOTIONAL INJURY AND SCARS, no matter how hard we try, we succumb to negative emotions and let it control us.
But now with Emotions Mastery you can change your brain wiring almost instantly (not months, not years) and stop your automatic crippling reaction to these emotions, harness them and do the same for your clients.
Why Emotions Mastery Is So Critically Important?
You would agree emotions are our LIFE juices.
And when people lose their emotional balance, it becomes torture, both for themselves and for others.
So when I began coaching a decade ago (and I am an award-winning coach, having coached over 20000 people in 16 nationalities) and started coaching CXO's one-on-one and people from all walks of life, I was shocked to see ….
That so many people have outside things beautifully arranged, but inside is a big MESS. Emotional injury and scars are causing corrosion inside negatively impacting their health, relations, productivity and love for life.
What's worst, most people aren't even aware of it. They have these scars since their childhood which is dominating their present.
Let me explain
On the outburst of negative emotions like anger, guilt, fear, frustration, sadness insecurity, powerlessness and more - depending on your brain wiring - you have an approach that's extremely negative, self-destructive, maladaptive or sabotaging or a constructive approach, controlled, self-energizing and self-motivating.
But, trying to change your approach from negative to positive, at the time when you are emotionally distressed, mostly FAILS. Because the prefrontal cortex (that supports cognitive abilities) is hijacked, disrupting your logical thinking, rationalization & problem-solving.
And if you look at other models like emotional intelligence, they are about developing self-awareness in such situations and deliberately activating the cognitive & rational part of the brain.
But the loophole is, what I discovered and validated for years that- in the heat of the moment it is extremely difficult and too quick for our senses- to have that self-awareness.
And more often, there are patterns buried deep in our brain which makes the reaction automatic.
And this led me to design Emotions Mastery Coaching.
Orchestrated on advanced NLP Master Practitioner level framework, a decade of my coaching experience (and I have coached nearly 20,000 students across 16 nationalities) and the principles of NEUROPLASTICITY….
Emotions Mastery goes far deep and beyond traditional emotional balance and emotional intelligence programs and you'll not find such program anywhere else.
Emotions Mastery Works At The Fundamental Level And Affects Every Area of Your Life.
Here's a sampling of how it can transform you and empower you to change others
The deep-seated beliefs and values that have caused and are causing you to throw the endless amount of life energy down the drain (you must replace them right away if you hope for success). You will make this shift right there in the program.
The "top emotional state" you MUST get into before do the most critical work of your day. This is what separates mediocre work from great work.
How to build a strong, positive self-image that expresses the real you, the best you even if you have room-full of rejection slips nailed on your wall.
Why self-motivation and positive thinking fails for so many people.
Here's what to do instead.
Anger propels action (destructive or constructive). 95% of people are conditioned for destructive action. Learn how to break this programming and most importantly how to use Anger creatively.
Learn how to improve the relationship with everyone in your life your family, your kids, your friends, your colleagues and especially YOURSELF.
Forgive others and yourself and wash away the resentment that's taking the joy of your life (even if you are clueless about it).
Get rid of negative feeling caused due to past events (events as old as your childhood still haunting you, maybe subconsciously).
Erase old patterns of loneliness forever and open up life to new possibilities to a rich and fulfilling relationship.
If you find yourself getting mired in frustration, anger, disappointment, and depression, Do this and march yourself to hope, love, care, security.
Ignite self-confidence and self-acceptance. You'll experience almost instantly how better, wiser, competent you already are.
How to condition your brain to instantly relax and grow confident when you recognize the fear of trying to take hold of you.
How to conquer your worries and end it constructively. Worry causes us anxiety and frustration. It shuts down our creative thinking and robs us of energy that could be used to solve problems.
What you must do to become MENTAL GARBAGE MAN and everyday throw away the negative thoughts and feelings. If you won't, it will pile up and choke your creativity, productivity and thus your success.
How to stop your internal critique from being negative, demanding and overly critical.
How to easily get away with arguments, debates, disputes! And don't let it suck your mental energy.
Learn how to get into the zone (rich, smooth flow of thoughts) and stay there. Be incredibly focused!
How to create EMOTIONAL POISE…..stop losing your temper, lashing out at others, saying things you wish you could take back!
How to instantly CALM yourself – "on the spot" – no matter where you are – no matter how extreme the stress!
Plus applications, applications, and more application – No academic theory, No fluff, No philosophy – everything is the programs is to implement on yourself and your clients PRACTICALLY. Personal experiences, clients cases – discussed and summarized – teaching powerful lessons. ... and a whole LOT more!
Important – Most of my programs have participants enrolled from various countries working with varied experience and discipline. You learn from a variety of ACTUAL EXAMPLES and analysis of many real-life cases. You'll learn not only from me but also from the rich, diversified experience of each participant.
This is just a small sampling of what you'll find in Emotions Mastery Coaching certification training
15 hours of Easy pre-learning A/V recorded classes
3 classes, 2.5 hours each, accredited by ICF
Actual cases and practical application
Implementation of what you learn
Submission of assignment
Total 20 hours of CCE
All this turn you into a certified Emotions Mastery Coach. That means you'll be more skilled, producing better coaching result faster, and with much more certainty and confidence.
What's more, you won't have to travel, leave your work, or book a hotel to attend the training. The entire program is conducted online, live, on scheduled time and dates. This saves you tremendous time, money and hassle.
Discover Emotions Mastery Coaching certification training. Take Action Right Now!
Click here for the Enrollment From.
Limited Seats Only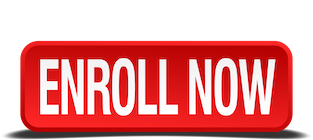 10th APR TO 24th APR - THREE CONSECUTIVE SUNDAYS - 9 PM IST / 15:30 GMT
"What's impressive about Anil's programs, is the speed at which I can now create a shift. I am an expensive coach in the US, have coached names in industry and sports we see on international media. And to remain at the top of my game, I take coaching and mentorship from the world's top coaches and mentors. But I have a confession – Anil's training has always been, by far the best I learn from, in terms of knowledge, practical implication, application, and result-producing sustainable skill. Using Anil's methodologies, the impact I create is faster, more profound and long-lasting. And now because of time I save and result I produce I can now take more clients, spend more time with my family and increase my pricing." ~ CKT, Coach, US
Most Impressive And Exciting Thing About Emotions Mastery Is Incredible Variety Of Purposes For Which It Can Be Successful Used
Salesperson and Entrepreneurs - who want to "crank up" the volume of CONFIDENCE in challenging situations!
Executives and Leaders - who want to influence the minds of 1000, 2000, 5000 people following them. If leaders can't manage and harness their emotions, they will fail to lead others.
Creative people – who want to gain TOTAL CONCENTRATION regardless of what distractions surround them (even against energy vampires, critics, and past rejections) and use this to greatly enhance their skills- as an artist, speaker, writer.
Athletes - trying to improve their performance day-by-day and want to speed it up.
Students – who want to get rid of fear, anxiety, past failures and even being bullied.
Women – who go through tremendous emotional upheaval because of multiple responsibilities (home, office, kids, relatives).
Anyone "stuck," who feels insecure, lonely, depressed, grief and have tried multiple things with no results.
Anyone achieving awesome results but are doing so under a lot of stress, anxiety, and friction.
If you choose to become an Emotions Mastery Coach, you will have the confidence, skills, and process to transform so many lives.
Probably Their's A Constant State of Inner Disturbance That's Making Too Difficult For You To Succeed
I know you want to channelize your emotions to achieve the most coveted goals of your life. And I know you may have tried other techniques and tried to self-motivation and will power.
But it failed because it failed to shift and replace the automatic mechanism deeply ingrained in your brain.
It fails because it is not congruent with the brain patterns build up over time due to emotional corrosion, scars, and trauma.
However, Emotions Mastery takes you through a set of mental exercises which Neuroscientists call "Neurally Inspired Exercises."
This creates new brain wiring, heals emotional scars, vaccinates your brain against emotional viruses and keeps emotional balance sustained.
Here Are 5 Great Reasons What Make Emotions Mastery Coaching So Different And So Much More Profitable Than Anything else you have Learned About Emotions
It turns you into a coach, even if you have zero coaching experience – In the Emotions Mastery Coaching you will perform the step-by-step actions on what to do and what order to do them, what is the process so you can implement these strategies immediately. No more guesswork or wondering where to start… you just plug-play it for your clients.
I only teach what I have applied in my life – I have been through the emotional turmoils in my life. Escaped from a health disaster. In 2013, after 22 years of job, (though I earned substantially good) I lost almost everything in an unfortunate investment. But once I discovered how to channelize my emotions I soon raised myself from the bottom to become an internationally recognized coach.
Your ICF accredited training will have a significant influence on clients – Why? Because ICF accreditations are well-respected globally. It ensures the content and stature of the entire coaching program is in adherence to their strict high-standards. This instantly adds authenticity and credibility to your coaching business.
Over 95% struggling to deal with emotions and they need your help – people's inability to deal with negative emotions (anger, hatred, guilt, grief, powerlessness, fear ) is impacting every area of their life (money, business, relation, health). If you help them in just one area, you can empower virtually every area of their life. Imagine with this one skill you can get people knocking your door with paying check in their pocket.
This is not just about a new skill it is about a coaching business – and the truth is experts are paid 2x, 3x even 4x more than a generalist. When you position yourself as Emotions Mastery Coach, have the skill that goes way beyond ordinary and have certification of an ICF accredited training to prove it, you can demand your worth.
And if you take action today, you won't have to spend a fortune and waste years of trial and error to become a Emotions Mastery Coach.
"Besides all the breakthrough concepts, what helped me most is the training structure. 9 classes, 2hrs each spread over 9 days. UNLIKE other programs where you go, sit there for 3 full days and get certified.... in Anil's program, you are introduced and taught the coaching skills in one class, and then have specific exercises to implement with your colleagues and programs participant before the next class. In the next class, you can discuss what went wrong, what went off the course, what went right, what needs to be slightly modified? When training is done, there's no guesswork, no confusion, you can go out and start coaching from tomorrow." ~ Madhuri Kale, Coach, US
Let Emotions Mastery Coaching Certification Teach You How To Be The EMOTIONAL SURGEON So That You Can Break And Replace The Self-Sabotaging Patterns And Remove Inner Scars To Free The Self-Image And Unleash Your's And Your Client's Hidden Potential
Though I have designed and conducted 127+ workshops for 'dealing with emotions' – where individuals from diverse background and experience came (from across India) and experienced the shift almost instantly.
However never before I have assembled so many tools, techniques, exercises, its implementation and complete body of work around Emotions Mastery that can turn anyone into a coach even with zero coaching experience.
I have gone through my life's work and extracted for you the cases, ACTUAL examples, application, opportunities, exercises so that you experience an almost instant and massive shift. Plus you'll be certified on a 'process' that you can easy and effortlessly plug and play with your client –as soon as we finish the program.
That's how powerful the entire program is.
In fact, here's the amazing experiences of the participants who got introduced to some elements of dealing with emotion. (However, Emotions Mastery Coaching certification training is the complete body of work, never revealed before)
"I must say it is an EXTREMELY WONDERFUL EXPERIENCE altogether & I'm very certain that this will help me in my whole life journey." ~ Shashank Joshi, Jalgaon
"Anil, Firstly it was a HUGELY calming influence. I was a changed person after that. I'm not just saying after the practice, but on that day itself, I felt that this was going to be an EMPOWERMENT TOOL for me. I can easily say that & actually going through that whole process & the discipline, of course, it took me to another level altogether. Even on the training day, I could experience that TRANSFORMATION happening in me." ~ Vijay Nallawala, Author, Trainer
"For me, it was an absolutely A-HA moment, Anil. I never knew that you could actually change the pre-frontal cortex that you explained and there's actually a physical shift in the brain. I think that's one of the most breakthrough information for me. For me, it was just about thinking, cognitive shift & internal dialogue mainly at a psychological level. However, it's actually the changes that you have mentioned - AMAZING !! I was astounded & so thrilled to attend. UNBELIEVABLE !! I'm lucky to be here. Great to be a mentor like you. Probably that's why I was destined after all my research to land up with you." ~ Farhat Gupta, NLP Practitioner, Certified Coach, Founder & Head META Skills
"If you have ever had an outburst at the workplace, lost client, lost money, lot productive hours due to negative emotions, then this precisely a workshop for you." ~ Omkar Kadam, IT Condultant, Network Marketer, Mumbai
"The concept of Neuroplasticity has given me a totally different perspective, different from average people think about emotions & emotional management." ~ Priyanka Amonkar, HR Specialist, Pune
"I came out of this workshop feeling very positive, feeling in control, feeling very energetic and then realizing that this life is EXTREMELY Beautiful. Let's enjoy it to the fullest." ~ Sangeeta Lalwani, Director Gold Mart Jewellers, Pune
"We always tell others that we have to be positive, & more stress-free life, but this structure, this process, these steps help you to do that & I'm experiencing this. I really feel all empowered & charged. I can see that shift in myself, I feel that...my family can feel that." ~ Dipti Gogate
And many more to mention here.
Still Skeptical? Two More Great Reasons You Should Believe What I Say:
Reason One: I put my money where my mouth is - with a 100% money-back, no-risk guarantee. I've been doing this for over 11 years and have never offered anything without a guarantee. You either get rock-solid value with at least 2x, 3x of your investment or your money back. Simple. More on the guarantee in a second.
Reason Two: And this is most important of all, I've over a decade worth of case studies and testimonials from clients who credit me for their most significant career breakthroughs. You will find many sprinkled in this letter.
However promptness of your response matters. My programs are almost always sold out, with some students enrolling months in advance for every training program I launch.
What I promise to you is the powerful, learn-today-and-implement-tomorrow coaching skills, which are desperately needed in the market. You'll get the first-hand experience of it when you enroll for Emotions Mastery Coach today.
You're bound to get many paradigm shifts and "a-ha" moments you can apply to your coaching business.
My coaching methodologies are backed up by many experienced and renowned coach and consultants in the industry, including many who jump-started their coaching practice with my training programs.
However you must enroll today because seats are filling fast, and there are participants with pre-enrollment, who, because of the sold-out program, could not register last time. And I've no plans to rerun this program this year. You can check my training calendar.
Warning! Never Invest In Any Training Program Unless It Meets These 3 Criteria...
There are lots of coach-specific training program out there. It becomes difficult to choose the right program. So I have listed 3 criteria you must seriously consider before you invest in any training program.
One: Does the training program teach you skills that you can implement in harsh realities of life? – Most programs are theory based and they fall flat when it comes to real life situations? There should be practical implementation and a logical step by step approach so that you learn today and implement tomorrow without wasting years of practice.
Two: Has the training produced results in the past? – Many of the training programs miserably fail in delivering results. In fact I have seen it multiple times, people take low-quality programs, try hard to implement it and miserably fail. Worst they get stuck thinking coaching doesn't work and give up coaching as their career.

Many of the participants freely credit me for their upward shift because of my career and even life-transforming training programs. I'll show you what many of them have to say.
Three: Does the training have a 100% money-back guarantee? – If the training doesn't work the risk should be on the trainer and not on you. I offer the most unusual guarantee for all my certification programs.
Click here for the Enrollment From.
Limited Seats Only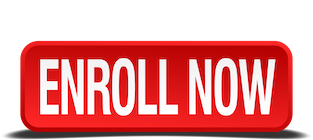 10th APR TO 24th APR - THREE CONSECUTIVE SUNDAYS - 9 PM IST / 15:30 GMT
But that's not all:
You'll Get At Least 10 Times Your Money's Worth When You Take Action Right Now!



Course manual


ICF Accredited Training Certificate (20 accredited training hours)


Emotions Mastery Coach Certificate


Coaching Professional's Business Kit - A ready to use system with templates & samples that gives you the exact steps you need to follow to set up a professional coaching business & demonstrate value like a seasoned professional worth Rs 7,000 (USD 100) for FREE

If you really want to set up your coaching business that gets you the clients, income and respect you wanted, then Coaching Professional's Business Kit is your true companion.
I've condensed and distilled my years of coaching business experience that turned me into a well-paid, internationally recognized coach in building this special business kit. This will save you from years of trial and error.
Lifetime of learning - with new modules and courses made available to you in your Alumni Club portal - worth at least Rs 50,000 (USD 950) FOR FREE
How Much Do You Have To Invest?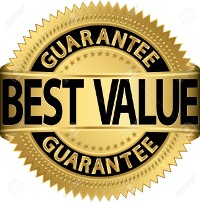 Wouldn't you agree? Learning this high-value skill and discovering the secrets of a FEmotions Mastery Coach with so much of ease would be well worth of 1.5 lakh, 2 lakh… even 3 lakh and more.
How about you can enroll in this program for just Rs 17,500 (+ 18% GST) i.e., just around US $ 335?
That's right you'll learn this unique, potent skill, get ICF accredited certification, Rs 64,000 (US $ 1,150) worth of bonus, all the course material for just Rs 17,500 (+ 18% GST).
Just one or two new clients whom you can bank using Emotions Mastery Coach, will get you much more returns than this small investment.
But wait, there's more:
4 ADDITIONAL BONUS OFFERS JUST FOR REGISTERING FOR THIS COURSE
BONUS 1 : Stock Markets Made Simple & Easy For Everyone & Anyone - Digital A/V Course worth Rs 11,800 (about USD 200)


BONUS 2 : NLP Practitioner Course - Digital A/V Course worth Rs 35,400 (about USD 550)


BONUS 3 : Membership to my Exclusive Private Alumni Coaches Club


TOTAL BONUS VALUE : Rs 47,200 (about USD 750)
AND - You'll Get Additional Bonuses Worth Rs 88,500 (US $ 1,400) For Taking Immediate Action

If you enroll for this course by 31st March 2022, you will receive following additional bonuses
BONUS 4 : BUSINESS MASTERY Digital A/V Course worth Rs 88,500 (about USD 1,400) for FREE


TOTAL BONUS VALUE OF ALL 5 BONUSES : 135,700 (about USD 2,150)
If you live every day with past emotional scars and not skilled to deal with and harness emotions outside the world are throwing at you every day, it can be very costly.
Unless you learn how to do emotional surgery and use your emotions to achieve what you want in life, it can seriously lead to repetitive frustrating, struggling consequences.
It can be tiresome and painful – someone who does not know how to deal with bitter emotions (fear, irritation, agitation, anxiety and more) will have knew the secrets happy and super successful people knew.
I know I have been in the same situation. And I know how emotional imbalance robs of life energy and can be a torture if not taken care of.
Emotions Mastery is how I dramatically, positively changed mine and my student's life and I can do the same for you.
Moreover, you will learn the process, skills and complete road map to transform other's lives the way I have been doing for years and build a lucrative coaching business for yourself.
100% Money Back, Satisfaction Guarantee




I personally offer you 100% safety to try this course. That's all I'm suggesting. Just come to the first day of the workshop to see if it works for you.
If it does, you'll be delighted - and I think that's exactly what's about to happen.
We'll continue our time together and ensure that you learn & apply all the skills taught during the training & are able to setup a roadmap to attract clients, start your journey of self-transformation, help transform the lives of people, create breakthrough results in your life and in your client's lives & be proud of your certification & the authority & credibility that you get along with it.
I take your learning & growth very seriously & you have my personal promise that I will not rest till you are delighted by your learning & transformation.
If for some reason you're not delighted with day one, and the amazing skills that you learn & apply, then just let me know immediately - and you get all your money back – a complete refund.
If you are not satisfied, I would not feel right keeping your money, so I make it easy for you to get this refund. And just to be clear, there are absolutely no strings attached, no forms to fill, nothing to prove & no questions asked. And you won't even have to wait. The refund will be issued on the spot. I won't even ask for the training material to be handed back to me. And you can still continue to attend the rest of the classroom training.
Just for the record in all my years as a trainer, I haven't had a single refund request.
I am so confident of my training and so sure that you will be overwhelmed with the amount of skills you learn to apply, that I am making this promise… anyone who requests a refund will receive, without question, without hassle, without delay.
It's Decision Time Now...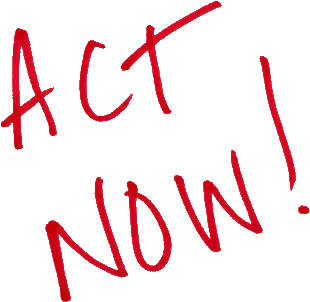 By enrolling for my course, you know you will:
learn coaching skills & apply them,


at a price unmatched in terms of its value,


attract clients & help hundreds of people,


start the journey of self-transformation,


help transform the lives of people,


create breakthrough results in your life and in your client's lives


be proud of International certification with the unfair advantage of a dual certification course.
I have shown you the proof that it has worked for so many people & it will work for you too. You know that with my no way to lose, 100% unconditional money back guarantee, you are 100% protected & safe. You are standing at the crossroads. To the left is the same rough rocky road of indecision you've been traveling. To the right is the road fewer people will choose. This road is not harder, not expensive, it's different, its disproportionately higher value for your investment. Choosing the right road makes all the difference. I'm wishing you choose the right road & join me today.
You are getting value of more than Rs 64,000 (USD 1,150) at an investment which is a miniscule fraction of this value. This is unmatched even by courses that charge 4 to 6 times the price of investment. You learn amazing coaching skills, you can start off into the profession of coaching & start contributing to society & people in a more meaningful way, attract clients without being a pushy salesman, experience personal transformation, gain credible & authoritative international qualifications.
But you must hurry. My batch sizes are small, intimate & personal and hence my batches get sold out months in advance.
Yes Anil!



I am ready to join Emotions Mastery Coach Certification course specially created to help me harness emotions and unlock and unleash my true potential in every area of my life and become an Certified Emotions Mastery Coach so that I can transform others !
I realize that this is the only program of its kind available anywhere, it goes far deeper and beyond other team building programs


I know I'll get 20 hours CCE, ICF accredited training certification, course material and bonuses


And I know I've backed up by 100% money back guarantee. So there is literally NO risk. If I don't find value, I won't pay
Yes Anil, I'm ready. Please enroll me for The Emotions Mastery Coach, so I clear my own emotional scars, learn how to harness negative emotions, profitably leverage my new unique coaching skills, to change lives. I understand there are limited seats, registration will close soon, and you have no plan to conduct this training program again this year.
Enroll me today with a price of Rs 17,500 (+ 18% GST) inclusive of BONUSES.
Click here for the Enrollment From.
Limited Seats Only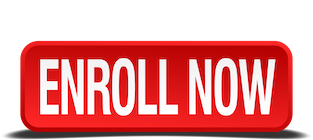 10th APR TO 24th APR - THREE CONSECUTIVE SUNDAYS - 9 PM IST / 15:30 GMT
If You're Not Thoroughly Familiar With Anil Dagia & His Role In The Coaching Industry
About Anil Dagia
Anil Dagia is a well-recognized coach, strategic consultant and a trainer with long list of clients, and protégés who freely credit Anil for their upward growth in career and in life.
As an established NLP Trainer & Executive Coach, he has trained & coached over 100,000 people across 18 nationalities and worked with clients like ThoughtWorks, Barclays, Forbes Marshall, The Leela Palace Udaipur, Cognizant, Mahindra & Mahindra and many more.
Arguably the most innovative NLP trainer in India, Anil got his NLP certification training courses approved by International Coach Federation (ICF) as a Coach Specific Training, making it the 1st ICF+NLP dual certification course. No other NLP trainer has been able to do before that before.
Anil's 1# ability is to design and conduct coach-specific, skilled-based programs which are highly needed in the industry such as "Emotional Fitness Gym®", "Relationship Coach", "High Performance Team Coach" and many more.
In 2007 -after spending nearly 20 years in IT industry where he has earned his reputation of turning around troubled projects, - Anil got introduced to and attended Practitioners certification NLP and in 2009 completed Master Practitioner's certification from Dubai & in 2010 Trainers certification from South Africa.
In 2011 Anil quit his job and jumped into life coaching and NLP training.
Soon Anil began developing his own advanced, sophisticated programs, bringing together his two decades of experience, learning from other world-renowned experts and most importantly demands of industry.
As a result, many of his students, and protégés became influential, well-paid coach, trainers and consultants, that too with tremendous speed.
In 2 short years, Anil earned himself the title like - "Unconventional"; "No Box Thinker"; "Trainer who does not use powerpoint".
He has been featured in Times of India – Pune Times front page, Mid-Day, Radio One 94.3 and many other renowned publications.
In 2015, ISHMA foundation awarded him for excellence in NLP training. Mr. Shri Sanjay Nirupam, 3 times Member of Parliament & AICC secretary presented the award.
He is been regularly approached by top names in various industries like Insurance, IT, Manufacturing, Non-Profit, Education, Banking, Energy, Automobile and more.
Anil's training and coaching experience is enormous. For example he has Certified 83+ batches of NLP Practitioners & 29+ batches of NLP Master Practitioners in live trainings; 65+ batches of ICF + NLP Practitioners & 27+ batches of ICF + NLP Master Practitioners in the dual certification courses in live trainings; 92+ batches of ICF Accredited NLP Coaches in online trainings; Completed 134+ workshops of Emotional Fitness Gym®.
And because the participants see the real transformation in themselves and in their clients Anil's office is flooded with files of testimonials and endorsements.
Anil's name is influential in the industry and he is personally connected with Robert Dilts, L Michael Hall, Joseph O Connor, Lara Ewing, Sue Knight, R Frank Pucelik, Adam Reynolds - the people who were part of the core team which created the field of NLP along with Bandler & Grinder.
He his listed with ANLP CIC, UK as a Trainer member
What participants have to say about some of the Anil's training programs.
"I think Anil is a Phenomenal Facilitator. I am going back with some clear Strategies and Solutions which will enable me to offer better services to my clients. I found it personally also very valuable."
~ Shreesh Jamdar, Professional Coach, Leadership Development Facilitator & HR Advisor


"The coaching (training) that I just concluded with Anil has helped me a lot to acquire new skills, new knowledge set, which I trust will be able to help me going forward in life & in business."
~ Ajay Shastry, Managing Director of Southern Africa Ferro Alloys Ltd


"It is exactly what I wanted to reshape my career & take it the way I want to take it ahead."
~ Sanam Harkare, HR Professional


So for Anil's Trainings, the Content, his ICF knowledge and his NLP knowledge and of course the way he trains the way he makes it very effortless that's anyways a given."
~ Shilpa Roy, IT Professional


"Learning from Anil has been a very refreshing experience. His jargon free presentation without powerpoint, with assignments as an important focus, a very clear learning."
~ Dr K Selvaraj, Psychiatrist, Professor of Psychiatry


" It's been a great training, I'm going to be able to develop my programs for companies & individuals to reduce stress and propose programs as well to create a desired lifestyle for better health & better body. I have learned lot of models too."
~ Catherine Rubio, French Citizen, Wellness & Life Coach, Yoga Instructor


"The training was AWESOME ! I was completely bowled over the way the training was conducted & the knowledge & facilitation which was imparted on the skills is very useful. I will be able to use this effectively in my day to day work & also while coaching."
~ Shyam Iyer, HR Head, Tata Power (SED)


"It was EXHILARATING, FANTASTIC, HIGHLY KNOWLEDGE BASED. It has provided me with a lot of NLP tools & ICF coaching guidelines with it to really become a good life & executive coach for CEOs, MDs and/or Business Heads."
~ Mustan Tambawala, CEO


"I not only learned a lot of different models & strategies to powerfully evoke positive results in my future clients but I also felt deep internal shifts personally which had great impact."
~ Nicholas Puszka, Australian Citizen, Permiculture Student
Click here for the Enrollment From.
Limited Seats Only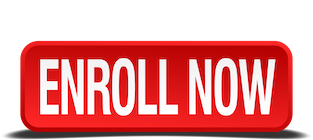 10th APR TO 24th APR - THREE CONSECUTIVE SUNDAYS - 9 PM IST / 15:30 GMT