About Anil Dagia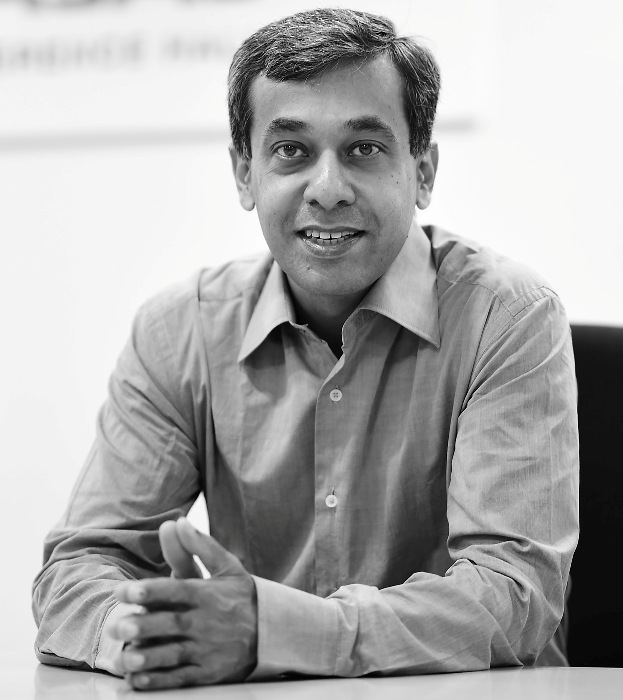 About Me & My Journey
I am a well-recognized coach, strategic consultant and a trainer with long list of clients, and protégés who freely credit me for their upward growth in career and in life.
As an established NLP Trainer & Executive Coach, I have trained & coached over 30,000 people across 16 nationalities and worked with clients like ThoughtWorks, Barclays, Forbes Marshall, The Leela Palace Udaipur, Cognizant, Mahindra & Mahindra and many more.
Unarguably one of the most innovative NLP trainer in India, I have been recognized and appreciated for constantly innovating & pioneering with new things. In the year 2014, I got my NLP Practitioner certification training course and my NLP Master Practitioner certification training course accredited by International Coach Federation (ICF) for Coach Specific Training. No other NLP trainer had done this before and this created a wave of followers with many other NLP trainers following my lead (some of them did it with guidance from me). Beside this, I have created my own models of transformation like Emotional Fitness Gym®, Relationship Coach, High Performance Team Coach, Thinking Coach and many more, all based on the core content of NLP.
Even as I started by specializing in Neuro Linguistic Programming, over the course of my journey I have incorporated the best practices from coaching, behavioral economics, psycho linguistics, philosophy, mainstream psychology, neuroscience & even from the ancient field of Tantra along with many more advanced methodologies & fields of study. You will find that my workshops & coaching will always include principles and meditation techniques from the field of Tantra leading to profound transformations.
In 2007 - after spending nearly 20 years in IT industry where I earned my reputation of turning around troubled projects, - I got introduced to and attended Practitioners certification in NLP and in 2009 completed Master Practitioner's certification from Dubai & in 2010 Trainers certification from South Africa.
In 2011 I quit my job and jumped into life coaching and NLP training.
Soon I began developing my own advanced, sophisticated programs, bringing together my two decades of experience, learning from other world-renowned experts and most importantly demands of industry.
As a result, many of my students, and protégés became influential, well-paid coach, trainers and consultants, that too with tremendous speed.
In 2 short years, I earned myself titles like - "Unconventional"; "No Box Thinker"; "Trainer who does not use powerpoint".
I have been featured in Times of India – Pune Times front page, Mid-Day, Radio One 94.3 and many other renowned publications.
In 2015, ISHMA foundation honored me with an award for excellence in NLP training. Mr. Shri Sanjay Nirupam, 3 times Member of Parliament & AICC secretary presented this award.
I am regularly approached by top names in various industries like Insurance, IT, Manufacturing, Non-Profit, Education, Banking, Energy, Automobile and more.
My training and coaching experience is enormous. For example I have Certified 55+ batches of NLP Practitioners & 6+ batches of NLP Master Practitioners in live trainings; 37+ batches of ICF + NLP Practitioners & 4+ batches of ICF + NLP Master Practitioners in the dual certification courses in live trainings; 16+ batches of ICF approved NLP Coaches in online trainings; Completed 134+ workshops of Emotional Fitness Gym®.
And because the participants see the real transformation in themselves and in their clients, my office is flooded with files of testimonials and endorsements.
My name is influential in the industry and I am personally connected with Robert Dilts, L Michael Hall, Joseph O Connor, Lara Ewing, Sue Knight, R Frank Pucelik, Adam Reynolds - the people who were part of the core team which created the field of NLP along with Bandler & Grinder.
I am listed with ANLP CIC, UK as a Trainer member.
What My Clients & Protégés Are Saying About Me
"I think Anil is a Phenomenal Facilitator. I am going back with some clear Strategies and Solutions which will enable me to offer better services to my clients. I found it personally also very valuable."
~ Shreesh Jamdar, Professional Coach (PCC), Leadership Development Facilitator & HR Advisor


"The coaching (training) that I just concluded with Anil has helped me a lot to acquire new skills, new knowledge set, which I trust will be able to help me going forward in life & in business."
~ Ajay Shastry, Managing Director of Southern Africa Ferro Alloys Ltd


"It is exactly what I wanted to reshape my career & take it the way I want to take it ahead."
~ Sanam Harkare, HR Professional


So for Anil's Trainings, the Content, his ICF knowledge and his NLP knowledge and of course the way he trains the way he makes it very effortless that's anyways a given."
~ Shilpa Roy, IT Professional


"Learning from Anil has been a very refreshing experience. His jargon free presentation without powerpoint, with assignments as an important focus, a very clear learning."
~ Dr K Selvaraj, Psychiatrist, Professor of Psychiatry


" It's been a great training, I'm going to be able to develop my programs for companies & individuals to reduce stress and propose programs as well to create a desired lifestyle for better health & better body. I have learned lot of models too."
~ Catherine Rubio, French Citizen, Wellness & Life Coach, Yoga Instructor


"The training was AWESOME ! I was completely bowled over the way the training was conducted & the knowledge & facilitation which was imparted on the skills is very useful. I will be able to use this effectively in my day to day work & also while coaching."
~ Shyam Iyer, HR Head, Tata Power (SED)


"It was EXHILARATING, FANTASTIC, HIGHLY KNOWLEDGE BASED. It has provided me with a lot of NLP tools & ICF coaching guidelines with it to really become a good life & executive coach for CEOs, MDs and/or Business Heads."
~ Mustan Tambawala, CEO


"I not only learned a lot of different models & strategies to powerfully evoke positive results in my future clients but I also felt deep internal shifts personally which had great impact."
~ Nicholas Puszka, Australian Citizen, Permiculture Student
---
Like it on Facebook, +1 on Google, Tweet it or share this article on other bookmarking websites.