About Anil Dagia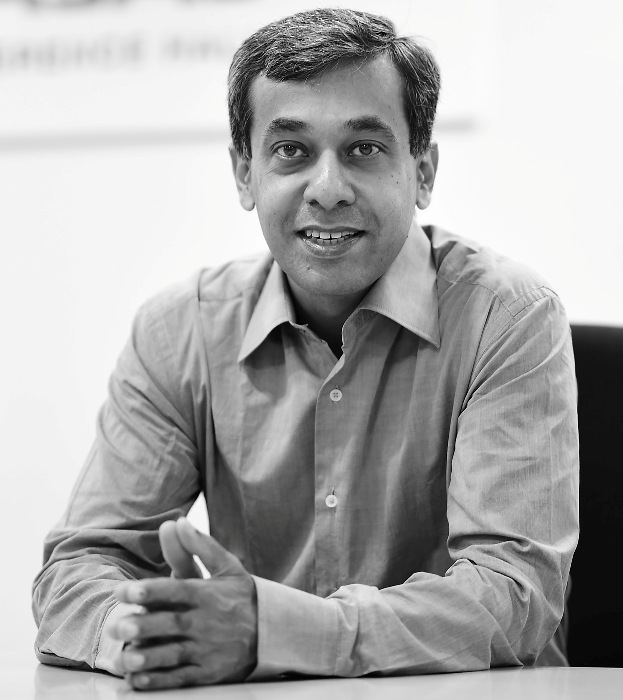 About Me & My Journey
I got introduced to Neuro Linguistic Programming, a form of Applied Psychology, when I attended a Practitioners certification training on 2007 during my 20 year career in the IT industry where I had a reputation of turning around troubled projects - a feat which no other project manager could accomplish.
I became extremely fascinated with the idea that just like we can program computers, we can also program our own minds and out of pure passion for the subject I continued to invest in my studies into the field of NLP. I completed my Master Practitioners certification in 2009 from Dubai & Trainers certification in 2010 from South Africa. I have spent over 10,000 hours mastering NLP techniques by going through some of the best & most powerful training videos  & books on NLP.
In 2011, I took the bold step to quit my IT career from a senior leadership position to establish my career as an NLP Trainer & get into the field of Life Coaching.
Here again, I repeated my success which I had in my IT profession. Within 2 years, I earned myself a new reputation - "Unconventional", "No Box Thinker", "Trainer who does not use powerpoint". I was interview by & featured on the FRONT PAGE in Times of India – Pune Times. I have been interviewed by Mid-Day twice (Interview 1) & (Interview 2). I have also been interviewed by MJ Shubra of Radio One 94.3.

In 2015, I received an award from ISHMA foundation for excellence in NLP training. The award was presented by Shri Sanjay Nirupam, 3 times Member of Parliament & AICC secretary.
I am probably the most innovative NLP trainer in India. I got my NLP certification training courses approved by International Coach Federation (ICF) as a Coach Specific Training, making it the 1st ICF+NLP dual certification course, a feat which no other NLP trainer has been able to do before me. I have created unique training programs titled "Emotional Fitness Gym", "Neuro Linguistic Influence" & many other programs customized to meet the needs of the organizations that have hired me which includes top names from various industries like Insurance, IT, Manufacturing, Non-Profit, Education, Banking, Energy, Automobile etc. Refer the banner for a sample list of my corporate clients.
As an established NLP Trainer & Executive Coach, I have trained & coached over 20,000 people across 16 nationalities from professions including but not limited to
- CEO's, HR Heads & Business Unit Heads of large multinational corporations
- Management Consultants, HR Consultants & Professionals, IT professionals
- Business Owners, Entrepreneurs
- Trainers, Teachers, Students
- Psychologists, Counselors, Psychotherapists
- Distinguished & Highly Decorated Senior Officers from the Indian Army (retired as well as serving)
I have been highly recommended by those I have trained & coached (Testimonial videos available at – http://www.anildagia.com/testimonials) & have over 2000 endorsements on linkedin.
My reputation has traveled far & wide so much so that I got personally connected with Robert Dilts, L Michael Hall, Joseph O Connor, Lara Ewing, Sue Knight, R Frank Pucelik, Adam Reynolds - the people who were part of the core team which created the field of NLP along with Bandler & Grinder.
I am listed with ANLP CIC, UK as a Trainer member.
---
Like it on Facebook, +1 on Google, Tweet it or share this article on other bookmarking websites.