Emotional Fitness Gym®
Introduction
Consider some scenarios that people experience:
A CEO of a 500 crore company, when presenting to the board of directors, suddenly gets overcome with a nervous attack & is unable to speak well.
A business unit head in a large multinational outsourcing firm deals maturely with all kinds of client personalities from across the world. And when it comes to his children, suddenly he gets angry with them, loses control & shouts.
A business woman, chief marketing officer of an investment firm with more than 700 Cr in Assets Under Management - but when it comes to any demands from her in-laws - she drops everything - her work, her life, her priorities & meets those demands and then later feels bad about not being able to work her priorities.
These are 3 examples seemingly different from each other & yet there is one thing common – a person suddenly gets caught in the grip of a powerful & debilitating negative emotion.
Daniel Goleman (EI fame) has described this as an Emotional Hijack (also known as an amygdala hijack).
The amygdala is the emotional part of the brain, which regulates the fight or flight response. When threatened, it responds irrationally. A rush of stress hormones floods the body before the cognitive/rational function of the brain can do anything about it.
Why Emotional Intelligence is Insufficient?
When it comes to Emotional Hijack, they say that no one can make you do something against your better judgment, but the amygdala always can.
Neuroscientists have found that when amygdala is activated, the cognitive function gets suppressed. Our thinking power is disrupted and there are deficits in our rationalization & problem solving.
In the Emotional Intelligence model, there is an approach to help clients overcome this phenomenon. It refers to developing self awareness when this happens & then deliberately & purposefully activating the cognitive & rational part of the brain.
In my experience though, there are a few challenges inherent in this model.
Self awareness in the heat of the moment – is easier said than done.
You have had an entire lifetime of the amygdala taking over, your amygdala is not going to give up control so easily.
Developing cognitive control especially during the heat of the moment - is very challenging & difficult to sustain & persist with it.
What is Emotional Fitness Gym®?
Emotional Fitness Gym® is a 5 steps process that helps you develop immunity against stress rather than manage it or control it. It uses the physical fitness model that works on the principles of exercising regularly when you are already healthy so that you can stay healthy& live a long life.
So also, Emotional Fitness Gym® is about exercising your emotions when you are already in a good emotional state so that you can stay in the best of your emotional states & maintain them for a richer, happier & more fulfilling life.
Emotional Fitness Gym® uses this physical fitness based approach & combines it with the findings of neuroscientists to create a unique blend that takes the notion of Emotional Intelligence to the next level, where you can practice, breathe & live this Emotional Intelligence as if it were a natural in-born quality within you.
More specifically, it is a set of mental activities which Neuroscientists call "Neurally Inspired Exercises" that have been designed using the principles of Neuroplasticity (your brains ability to make changes to the neurological wiring & create new neural pathways).
Emotional Fitness Gym® has 5 steps. These 5 steps of Emotional Fitness Gym® as developed by Anil Dagia and taught by him & his team are:
1. Self-Awareness – of what's going on in your mind & how it really impacts & affects you

2. Breath - the instant pathway to a relaxed & peaceful mind

3. Movement Exercise – a metaphorical key to unlocking the secrets of the happy mind

4. Train your emotions - neurally inspired exercises to rewire your brain
a) let go of stress & other negative feelings from past conditioning
b) Train your brain for happiness & positive emotions

5. Create a new you - Visualize yourself as the new rejuvenated you.

Anil & his team teach these 5 steps in this 1 day workshop titled Emotional Fitness Gym®.
Some Facts About Emotional Fitness Gym®
- Practical tools & techniques to take away with you
- Needs no more than 10-15 minutes a day
- High impact with immediate results
- Absolutely essential for today's lifestyle
- Based on principles of Scientifically Researched & Proven field of NeuroScience and NeuroPlasticity
- Cognitive processes that can be practiced anytime, anywhere
- Results experienced immediately
Is This Program For You?
Why People Must Attend This Full 1 Day Workshop?
1) To learn how to develop immunity against Emotional Viruses
2) To PHENOMENALLY IMPROVE Your responses to challenging circumstances with POSITIVE ATTITUDES
3) To FOCUS on Your GOALS
4) To develop and retain PEAK ENERGY levels for Your BEST PERFORMANCE
5) To bring about long lasting Personal Transformation leading to happier and more fulfilling personal as well as professional life
6) To help alleviate biological symptoms (like BP, diabetes, asthama)
Who Should Attend?
- Senior Management – MD, CxO, VP, Head of Department
- HR Professionals at all levels
- Sales Professionals at all levels
- Managers & Senior Managers
- Employees at all levels
- Business Owners, Professionals
- Trainers, Teachers, Coach/Counselors/Therapists, Students, Parents, Children
- Social workers, Health/Sports Professionals
Benefits
Personal Benefits
- Energized & fitter mind and body
- Improved relations with self and others
- Feel good about yourself & others
- Balanced emotional state of mind
- General sense of happiness & well-being leading to better health
- Develop positive attitudes
Organizational Benefits
- Better team & organizational results – job performance, decision making, creativity, employee turnover, teamwork, negotiations, leadership
- Improved productivity & efficiency
- Improved Collaboration & Reduced Conflict
- Develop a emotionally healthier work environment
- Reduced stress levels & Better work life balance
When & Where Is The Next Program?
Watch this space. Dates to be announced soon...


Creator & Master Trainer of Emotional Fitness Gym®
About Anil Dagia - CxO Coach, Helping People & Business Grow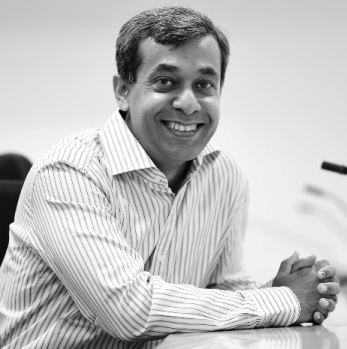 - Life & Business Strategist and Transformation Specialist, Mentor, Coach & Advisor
- Certified Trainer of NLP (Trainer member of ANLP CIC, UK)
- Received NLP Training in South Africa from NLP Master Trainer Dr Terri Ann Laws
- ICF Credentialed Coach, PCC & Mentor Coach
- World's 1st NLP Trainer to offer ICF Approved Coach Training Certification + NLP Certification in a single training***
- Creator of SUPER SUCCESSFUL programs like "Emotional Fitness Gym®", "Neuro Linguistic Influence" and many others
- Winner of ISHMA Awards 2015 for Excellence in NLP Trainings
- "Unconventional", "No Box Thinker", "Trainer Who Does Not Use Powerpoint" are some of the titles given to him by those who have attended his courses
- Labelled as the MOST INNOVATIVE NLP trainer in India
- Trained/coached over 100,000 people across 16 nationalities (including American, Australian, British, Canadian, Cyprus, Dutch, Egyptian, German, French, Spanish, South Africans and many more)
- Conducted Trainings in Dubai, South Africa & India
- Conducted Total of 101 NLP certification trainings & 81 ICF Accredited Life Coach certification trainings
- Certified 77 batches of NLP Practitioner & 24 batches of NLP Master Practitioner in live trainings
- Certified 59 batches of ICF + NLP Practitioners & 22 batches of ICF + NLP Master Practitioners in the dual certification courses in live trainings
- Certified 44 batches of ICF Accredited NLP Coaches in online trainings
- Completed 134+ workshops of Emotional Fitness Gym®
- Probably the only NLP trainer in India who teaches you practical NLP that you can use in the Boardroom
- Interviewed by Times Of India, Mid-Day & MJ Shubhra of Radio One 94.3 FM
- More than 2000 skill endorsements on linkedin

Watch Video Testimonials For Anil Dagia's Trainings
Click Here
Meet Anil's Team of Licensed Trainers of Emotional Fitness Gym®
About Mehernosh Randeria (www.mehernoshranderia.com)

- India's First and Only Wealth-Wisdom-Wellness Coach and Trainer with a mission to make YOU prosper!
- Associate Certified Coach from International Coach Federation
- Certified Master Practitioner of Neuro Linguistic Programming from Anil Dagia's 5th Element
- India's First Certified Brainival Facilitator from Think Genius
- Certified Memory Trainer from Musical Windows
- Certified Fitness Trainer from K11 Fitness Academy
- Featured in Mumbai Mirror on 5th Nov 2014 - Click Here
About Poonam Jain (www.alchemistzen.com)

- Aims to inspire others to find inner happiness and live life in the positive lane, through coaching and workshops. She focuses on the present to help you change your future
- Enjoys working with clients who want to challenge themselves, break their own barriers, overcome fear and achieve their dreams, goals and success
- Transformed lives of 10000+ people across more than 8 nationalities
- With her passion for Holistic Fitness and Running marathon she also guides and mentors people to train their brain for achieving success in holistic fitness and running marathon.
- Associate Certified Coach (ACC) from International Coach Federation(ICF)
- Certified Master Practitioner of Neuro Linguistic Programming from Anil Dagia's 5th Element (ICF Approved ACSTH)
- Certified Licensed Trainer for Anil Dagia's Emotional Fitness Gym®
- ICF Approved Certified Life and Executive Coach from Certified Coaches Alliance( CCA)
- Certified Vision Board Coach
- Certified Clinical Hypnotherapist Practitioner from ICHARS
- Certified Intelligent Leadership Executive Coaching Certification from John Mattone's (former coach for Steve Job) (ICF Approved ACSTH)
- Certified Reiki Master Practitioner and Instructor
- Awarded the "Winner of Worthiness"(WoW) Award by BE publications for her work in the field of Life coaching and Alternative healing
- Co-Author for the Best Selling book Coach Wisdom
- Has over 17 years of experience in the corporate world (IT), supporting organizations through transformation and change