About Anil Dagia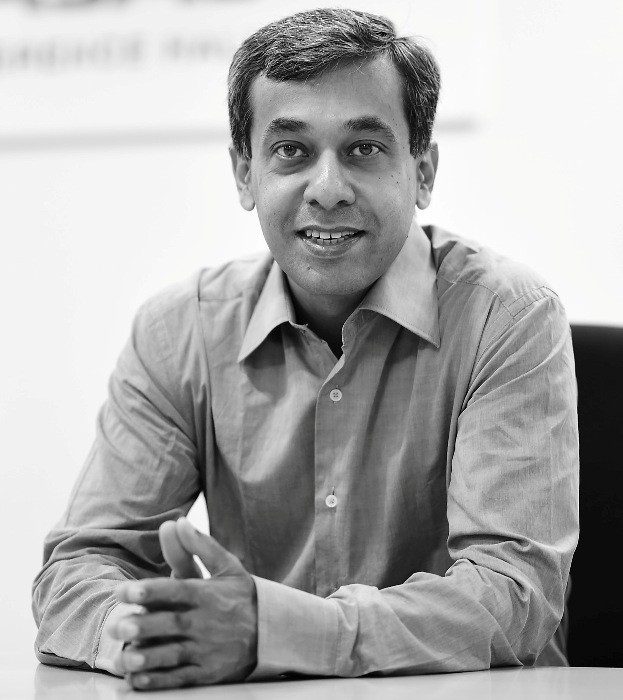 About Me & My Journey
I got introduced to Neuro Linguistic Programming, a form of Applied Psychology, when I attended a Practitioners certification training on 2007 during my 20 year career in the IT industry where I had a reputation of turning around troubled projects - a feat which no other project manager could accomplish.
I became extremely fascinated with the idea that just like we can program computers, we can also program our own minds and out of pure passion for the subject I continued to invest in my studies into the field of NLP. I completed my Master Practitioners certification in 2009 from Dubai & Trainers certification in 2010 from South Africa. I have spent over 10,000 hours mastering NLP techniques by going through some of the best & most powerful training videos  & books on NLP.
In 2011, I took the bold step to quit my IT career from a senior leadership position to establish my career as an NLP Trainer & get into the field of Life Coaching.
Here again, I repeated my success which I had in my IT profession. Within 2 years, I earned myself a new reputation - "Unconventional", "No Box Thinker", "Trainer who does not use powerpoint". I was interview by & featured on the FRONT PAGE in Times of India – Pune Times. I have been interviewed by Mid-Day twice (Interview 1) & (Interview 2). I have also been interviewed by MJ Shubra of Radio One 94.3.

In 2015, I received an award from ISHMA foundation for excellence in NLP training. The award was presented by Shri Sanjay Nirupam, 3 times Member of Parliament & AICC secretary.
I am probably the most innovative NLP trainer in India. I got my NLP certification training courses approved by International Coach Federation (ICF) as a Coach Specific Training, making it the 1st ICF+NLP dual certification course, a feat which no other NLP trainer has been able to do before me. I have created unique training programs titled "Emotional Fitness Gym", "Neuro Linguistic Influence" & many other programs customized to meet the needs of the organizations that have hired me which includes top names from various industries like Insurance, IT, Manufacturing, Non-Profit, Education, Banking, Energy, Automobile etc. Refer the banner for a sample list of my corporate clients.
As an established NLP Trainer & Executive Coach, I have trained & coached over 10,000 people across 14 nationalities from professions including but not limited to
- CEO's, HR Heads & Business Unit Heads of large multinational corporations
- Management Consultants, HR Consultants & Professionals, IT professionals
- Business Owners, Entrepreneurs
- Trainers, Teachers, Students
- Psychologists, Counselors, Psychotherapists
- Distinguished & Highly Decorated Senior Officers from the Indian Army (retired as well as serving)
I have been highly recommended by those I have trained & coached (Testimonial videos available at – http://www.anildagia.com/testimonials) & have over 2000 endorsements on linkedin.
My reputation has traveled far & wide so much so that I got personally connected with Robert Dilts, L Michael Hall, Joseph O Connor, Lara Ewing, Sue Knight, R Frank Pucelik, Adam Reynolds - the people who were part of the core team which created the field of NLP along with Bandler & Grinder.
I am listed with ANLP CIC, UK as a Trainer member.
My Services
Contact me to find out how my services can benefit you & your organization now. My services that can benefit you are:


Professional Certification
  1) NLP Certification Training - Read More
  2) ICF Approved Coach Certification Training - Read More
Personal Growth & People Development
  1) Emotional Fitness GymTM - Read More
  2) Custom Designed Training (for Organizations)
Psychometric Assessment - Read More
Leadership Development, Executive Coaching - Read More
Custom Designed HR & OD People Interventions - Read More
My Teachers
While I have learned many things from many people & hence consider everyone of them as my teachers, I would like to make a special mention about two very distinguished & accomplished professionals who have helped me in my professional journey.
1) Terri Ann Laws (www.terriannlaws.com)
Terri Ann Laws is the trainer of the trainers and the founder of Science of Mind College, Mental Combat and Brat Control. The writer and designer of many excellent practical training courses for corporates, individuals, healers, teachers and families, Terri Ann attracts audiences and students from all over the world.
A Published Writer, Poet, Presenter, Firewalk Instructor and Motivational Speaker, Terri Ann has appeared on BBC TVUK and NDTV in India and has been writing popular articles for magazines since 2000.
I feel privileged to have started my journey into exploring the field of NLP when I first attended my Practitioner certification training with her as a trainer. Since then I pursued my entire NLP certification journey directly with her as my trainer & mentor.
 2) Ben Koh (www.coachmastersacademy.com)
Ben is distinguished by being one of only 700 recipients worldwide of the Master Certified Coach credential - the highest coaching accreditation in the professional coaching awarded by the International Coach Federation (ICF). He is the Founder of Coach Masters Academy, arguably one of the fastest growing coaching academy in Asia that offers ICF approved coach training program in more than 15 countries across Asia.
During my PCC credentialing process with ICF, I have had the honor of being personally mentored by Ben & I attribute my deep understanding of ICF's 11 core competency framework directly to Ben & his wonderful, heartwarming nature & approach.
---
Like it on Facebook, +1 on Google, Tweet it or share this article on other bookmarking websites.